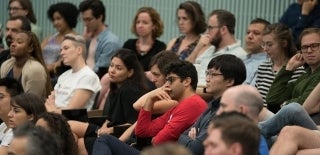 Diversity, Equity, & Inclusion
Diversity, Equity, & Inclusion
The Annenberg School for Communication believes in building and sustaining a diverse, equitable, and inclusive culture, with a commitment to intersectional representation woven into the fabric of our community.
Our success in creating an environment welcoming to all both depends on and reflects the interests and safety of all our community members, including students, faculty and staff.
Diversity
We believe that Annenberg is a better place to learn, teach, and work when its community is diverse, and diversity is respected. One of our primary objectives is to implement new ways to approach student recruitment as well as staff and faculty hires, and reaching out to networks that we believe are essential to Annenberg being truly representative of a 21st century knowledge-creating institution. We believe that diversity goes beyond statistical representations — we also strive to create an environment where diverse cultural perspectives and experiences have room to be shared and highlighted.
Equity
We are responsive to all of the voices that make up the Annenberg community as we develop curriculum, hire, retain, and promote personnel across departments, and implement new programming. We ensure that once here, our students have access to the vast resources at the University of Pennsylvania, including the campus affinity centers. Annenberg builds on partnerships with campus and community groups to make sure people, particularly people from historically-marginalized groups, are heard and treated equally. We view social justice as an umbrella term that encompasses racial, immigrant, LGTBQ+, and gender rights. We stand against all forms of racism, discrimination, systematic oppression, and bigotry, and we strive to foster an environment where members of our community feel welcome and valued.
Inclusion
Inclusion is a core value that guides our curriculum and programming, as well as our decisions about hiring and admissions. When it comes to the classroom, our focus is to make Communication research relevant to our interconnected societies. Across our multiple research groups and centers, we are committed to programming that reflects a range of backgrounds and perspectives, emphasizing in particular voices and experiences that have historically been excluded from the academy. Through these actions, we aim to ensure that everyone feels welcomed, respected, and valued at Annenberg.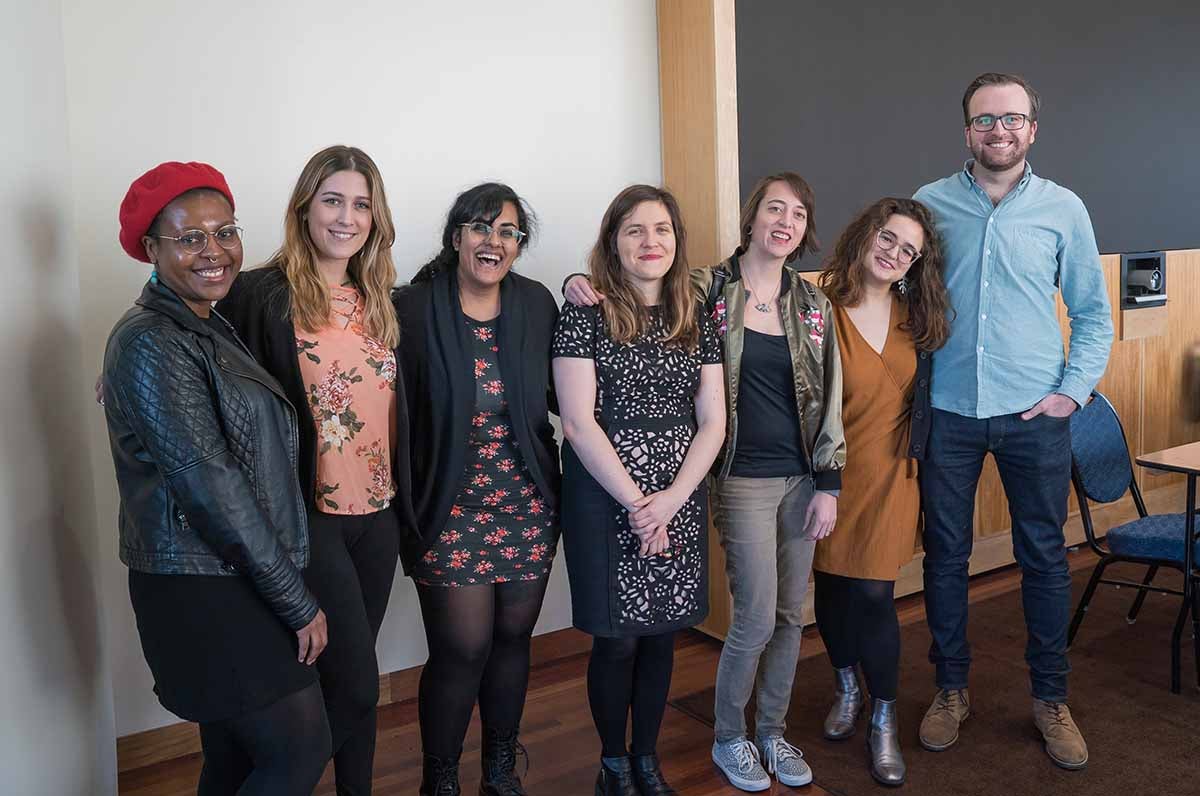 Resources
The links below provide a starting point for learning about the support for a variety of communities at Annenberg and at Penn.