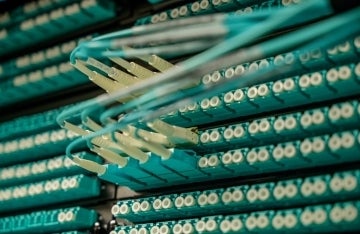 CARGC Lecture: Christopher Ali, Penn State University
November 10, 2022
12:15pm-1:30pm
Annenberg School for Communication, 3620 Walnut Street, Room 500 & Virtual
Audience
Open to the Public
Christopher Ali will deliver a lecture, "Meaningfully Connected: The Politics, Policies, and Polities of Digital Scarcity."
Photo Credit: Brett Sayles / Pexels
About the Lecture
During the height of the pandemic and now in this present time of variants, policymakers, public interest groups, researchers, and citizens have been preoccupied with the lack of connectivity in the United States. Conversely, they have been at pains to ensure that everyone in the country has access to high speed, affordable internet ("broadband"). At the highest levels of power, this push for connection resulted in the passage of the 2021 Infrastructure Investment and Jobs Act (IIJA). This bill, now known as the Bipartisan Infrastructure Law (BIL), committed $65 billion to broadband deployment, affordability, and equity. Indisputably it is the largest public investment in telecommunications in the history of the United States. With the subsequent creation of the flagship broadband programs of the IIJA, the Broadband Equity Access and Deployment (BEAD) Program and the Affordable Connectivity Program (ACP), all eyes turn to another, lingering question: what does it mean to be meaningfully connected?
Large providers campaign for reduced commitments and greater access to public monies are praised for their participation in affordable programs. Notably, they push for the retention of broadband speeds, and a policy platform of technological neutrality. Public and consumer groups argue for ubiquitous fiber optics and symmetric broadband speed definitions. Meanwhile, hundreds of thousands of households - rural, remote, tribal, low-income, and minority - remain un- and under-connected.
This talk ruminates on the question of meaningful connectivity, offering qualitative evidence from previous and current research projects that investigate how policy decisions are lived, articulated, and experienced throughout the country. Drawing from critical political economy, critical geography, and lived theology, Christopher Ali argues that meaningful connectivity is part of a spectrum of power. The withholding of connectivity, be it in infrastructure or price, represents one side of the spectrum, where un- and under-connected households are told to wait their turns. Tipping the balance towards the user, the citizen, and the consumer, and thus moving from a state of digital scarcity to digital abundance, means stripping away broadband's market-based logics and imbibing connectivity with the discursive markers of public utilities, interests, services, and maybe even rights.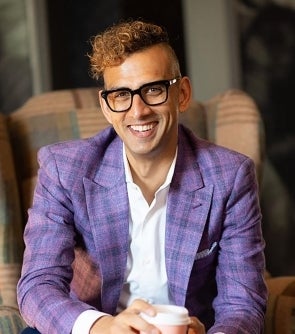 About the Speaker
Christopher Ali is the Pioneers Chair in Telecommunications and Professor of Telecommunications at the Bellisario College of Communications at Penn State University. His work and research focus on broadband policy, deployment, and planning, especially in rural areas. He is the author of the new book Farm Fresh Broadband: The Politics of Rural Connectivity and serves as a subject matter expert to the FCC's Digital Empowerment and Inclusion Working Group.
This event is co-sponsored by the Media, Inequality and Change Center (MIC).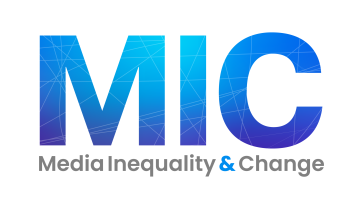 Disclaimer: This event may be photographed and/or video recorded for archival, educational, and related promotional purposes. We also may share these video recordings through Annenberg's website or related platforms. Certain events may also be livestreamed. By attending or participating in this event, you are giving your consent to be photographed and/or video recorded and you are waiving any and all claims regarding the use of your image by the Annenberg School for Communication. The Annenberg School for Communication, at its discretion, may provide a copy of the photos/footage upon written request.