CARGC Press Releases CARGC Paper 15 by Anikó Imre
"Secrets Without Agents: From Big Brother to Big Data"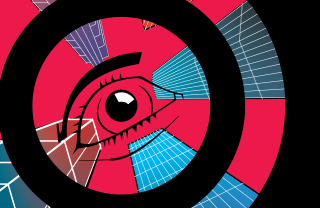 The Center for Advanced Research in Global Communication at the Annenberg School for Communication is proud to present CARGC Paper 15, "Secrets Without Agents: From Big Brother to Big Data" by Anikó Imre. Originally delivered as the 2019 CARGC Distinguished Lecture in Global Communication at the Annenberg School, CARGC Paper 15 probes the association between a remarkable international comeback of TV series and feature films that revolve around spying and surveillance and a decidedly contemporary sense of ambiguity, allegory, and dystopia that is associated with the global crisis of neo-liberal markets, the erosion of trust in democratic institutions, and the emergence of autocratic leaders worldwide.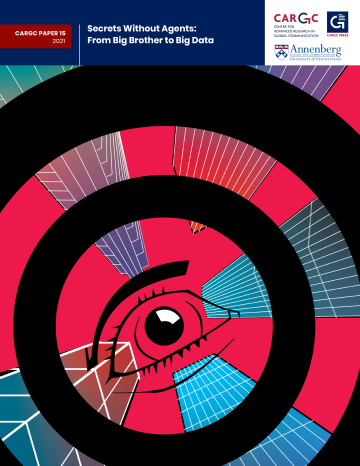 In his introduction, CARGC Assistant Director for Research Clovis Bergère notes that CARGC Paper 15 "invites us to consider agentic possibilities in the increasing awareness of digital spying in our everyday lives that comes from watching TV shows that visualize algorithmic surveillance." He further asserts that Imre's work both calls for and exemplifies "hybrid research approaches combining representational and logistical analysis to examine the 'interfaces of algorithmic and human vision' in the age of data-based television."
Anikó Imre is a Professor in the Division of Cinema and Media Studies and a member of the faculty advisory board in the Interdivisional Media Arts and Practice (iMAP) Division in the University of Southern California's School of Cinematic Arts. She has published widely on media globalization, television, (post)socialism, gender and sexuality, race, and postcoloniality. She is the author of TV Socialism (Duke UP, 2016) and Identity Games: Globalization and the Transformation of Post-Communist Media Cultures (MIT Press, 2009), editor of East European Cinemas (AFI Film Readers, Routledge, 2005) and The Blackwell Companion to East European Cinemas (2012), and co-editor of Transnational Feminism in Film and Media (Palgrave, 2007) and Popular Television in Eastern Europe During and Since Socialism (Routledge, 2012). She co-edits the Palgrave book series Global Cinemas and sits on the boards of Cinema and Media Journal, Global Media and Communication, Television and New Media, VIEW Journal of European Television History and Culture, NECSUS_European Journal of Media Studies, global-e: Twenty-First Century Global Dynamics, and other key publications.