A.E. Stevenson's research is dedicated to furthering Black feminist epistemologies across the fields of Black studies, cinema and media studies, and philosophy. Her current work considers Black women and girls' impact on social media.
Stevenson is a Ph.D. Candidate in Cinema and Media Studies in the University of California, Los Angeles' Department of Film, Television, and Digital Media. Born and raised in DeSoto, Texas, she received her bachelor's degree in Art History from the University of Chicago. She is currently completing her dissertation, "Niggas on the Internet: Scenes of a Black Social Life," where, through an analysis of Vine, TikTok, Instagram's The Shade Room, and the music videos of Solange, she argues that Black women and girls have fundamentally changed the visual language of the internet. Stevenson has a peer-reviewed journal article in Feminist Media Histories, a review of Becoming Human: Matter and Meaning in an Antiblack World in Catalyst, and has contributed as a researcher to the Hollywood Diversity Report (a tool geared towards the film and TV industry).
Education
B.A., University of Chicago, 2015
M.A., University of California, Los Angeles, 2016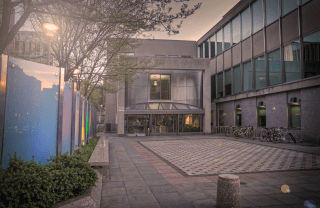 News
This accomplished group specializes in studying topics that include persuasive health messaging, Black feminism, media policy, and much more.