Amanda McGowan studies the dynamics between health behaviors and brain health across the lifespan.
Amanda McGowan is a Postdoctoral Researcher in the Addiction, Health, and Adolescence Lab. Amanda's research is in the area of health neuroscience, combining theoretical and empirical frameworks across affective, cognitive, and developmental sciences to uncover the interactions between health behaviors (e.g., physical activity, sleep, and alcohol use) and brain health (e.g., emotion regulation, self-regulation, and cognitive control) during early childhood and young adulthood. Amanda uses a diverse methodological and quantitative toolkit including experience sampling, wearable devices, EEG, MRI, eye tracking, and network analysis techniques. A key aim of this work is to inform the design of scalable health-enhancing interventions supporting wellbeing in everyday life.
Education
B.A., Wilfrid Laurier University, 2010
B.Ed., Queen's University, 2011
M.S., Minnesota State University, 2015
Ph.D., Michigan State University, 2020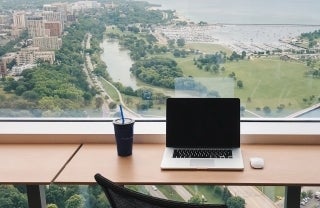 News
We've compiled a helpful list of all presentations being given by Annenberg authors.