Brad Mattan's research examines how social status cues can bias our attention to and evaluations of others and how people's standing within social networks and society relates to their health and well-being.
Bradley Mattan is a postdoctoral researcher at the Annenberg School for Communication. He received his B.A. from the University of Notre Dame, his M.A. from the University of Chicago, and his Ph.D. from the University of Birmingham (U.K.). Mattan is currently interested in understanding the links between social status, inequity, and health-related behaviors/outcomes. In particular, he is interested in how the relationship between inequality and health outcomes may be explained by stress and neural responses to health-related cues (e.g., cigarette ads). Prior to joining the Communication Neuroscience Lab, he spent some time as a postdoctoral fellow with the Impression Formation Social Neuroscience Lab at the University of Delaware using fMRI, TMS, and implicit/self-report methods to examine how status cues are perceived and how they influence the way we evaluate and pay attention to others.
Education
B.A., University of Notre Dame, 2008
M.A., University of Chicago, 2012
Ph.D., University of Birmingham, 2016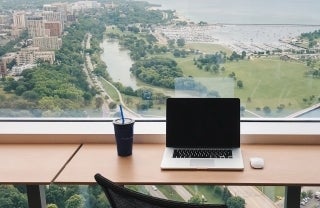 News
We've compiled a helpful list of all presentations being given by Annenberg authors.