Dasol Kim studies issues of race and gender in digital media spaces, with a special focus on influencer culture, the platform economy, and the transnational connection between East Asia and the US.
Utilizing the lens of critical race theory, transnational feminism, and digital media studies, Kim examines various data and the digital infrastructures of platforms such as YouTube and Twitter. She employs a mixed-method approach that combines social network analysis with qualitative discourse analysis.
As a CDCS fellow, she is currently working on a book manuscript titled "K-beauty Project: Transnational Beauty and Digital Media Platform" that examines the intersection of identity entrepreneurship and platform capitalism with a case study of Korean beauty discourse on YouTube.
Education
Ph.D., University of Massachusetts Amherst, 2021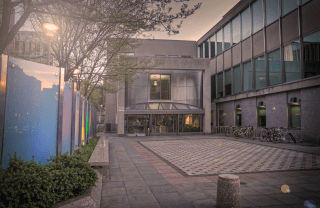 News
This accomplished group specializes in studying topics that include persuasive health messaging, Black feminism, media policy, and much more.