Emily Hund studies social media influencers, amidst broader research interest in the changing nature of culture production and the increasingly commercial nature of selfhood in the social media age.
Emily Hund is a research affiliate with the Center on Digital Culture and Society at the University of Pennsylvania's Annenberg School for Communication. Her research interests include social media, consumer culture, and technology and creative industries. Her work focuses on social media influencers, particularly on Instagram, and has been published in the International Journal of Communication, Social Media + Society, and Communication, Culture & Critique. Hund's writing and commentary has also appeared in outlets such as The Atlantic, the New York Times, and Wired. She received her Ph.D. from the Annenberg School for Communication in 2019. Prior to pursuing a research career, she worked as a magazine writer and social media editor. She received bachelor's degrees in journalism and sociology from Penn State University.
Education
B.A., Pennsylvania State University, 2009
M.A., University of Pennsylvania, 2015
Ph.D., University of Pennsylvania, 2019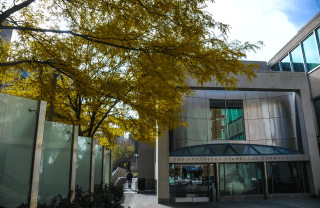 News
Learn a little bit about the research interests of our new postdoctoral fellows and visiting scholars.