Ezekiel Dixon-Román's interdisciplinary scholarship is focused on the cultural studies of quantification and critical theories of difference. His research makes cultural theoretical interventions toward rethinking and reconceptualizing technologies of quantification, particularly in algorithmic governance.
Ezekiel Dixon-Román's research seeks to make cultural and critical theoretical interventions toward rethinking and reconceptualizing the technologies and practices of quantification as mediums and agencies of systems of sociopolitical relations whereby race and other assemblages of difference are byproducts. He is particularly interested in how power and difference are reproduced, especially in bodily capacities, and the ways in which sociotechnical systems of quantification are working on, with, and in the body to produce racialized demarcations of which bodily capacities to regenerate and which to debilitate. He is also deeply interested in theoretical and methodological interventions toward developing alternative modes of inquiry and practices of quantification that might enable the potentialities of reconstituting sociopolitical relations and the movement and flow of social life.
Dixon-Román is the author of Inheriting Possibility: Social Reproduction & Quantification in Education (University of Minnesota Press, 2017). In this book project, he reconceptualizes quantification and theories of social reproduction in education from a cultural theoretical lens that posits culture is nature and the human is one of myriad expressions of Earth's becoming. Inheriting Possibility received the 2018 Outstanding Book Award from the American Educational Research Association.
He also co-edited Thinking Comprehensively About Education: Spaces of Educative Possibility and Their Implications for Public Policy (Routledge, 2012) as well as co-guest edited "Alternative Ontologies of Number: Rethinking the Quantitative in Computational Culture" (Cultural Studies-Critical Methodologies, 2016) and "The Computational Turn in Education Research: Critical and Creative Perspectives on the Digital Data Deluge" (Research in Education, 2017). He is currently working on a book project that examines the haunting formations of the transparent subject in algorithmic governance and the potential transformative technopolitical ontoepistemologies.
His work has been supported by the National Science Foundation, Spencer Foundation, William T. Grant Foundation, the American Educational Research Association, the Institute of Education Sciences, Educational Testing Service, and the Law School Admission Council, among others.
At Penn's School of Social Policy and Practice, Dixon-Román is director of the Master of Science in Social Policy Program; chair of the Data Analytics for Social Policy Certificate of the Masters of Science in Social Policy Program; Director of the Institute in Critical Quantitative, Computational, & Mixed Methodologies; and leads the SP2-Aliadas en Cadena Initiative, which is an evaluation of the Venezuela based NGO's flagship program that provides training and certification in information and communication technologies for vulnerable women. He also holds a secondary appointment at the Annenberg School for Communication. He is trained in the social sciences and psychometrics and was a Harold Gulliksen Psychometric Research Fellow at ETS and an Institute of Education Sciences Postdoctoral Fellow in the Institute for Policy Research at Northwestern University.
Education
B.A., North Carolina Central University, 2000
M.A., University of Chicago, 2002
M.A., Fordham University, 2004
Ph.D., Fordham University, 2007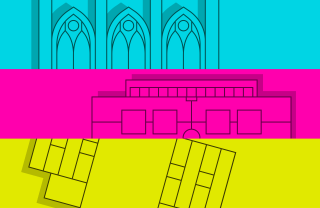 News
Over four days, Ph.D. students from both schools workshopped their research on diversity and representation in media and culture.