Fernanda R. Rosa received her Ph.D. in Communication from American University in Washington, D.C. in 2019. Her dissertation applies a sociotechnical lens to the study of internet interconnection politics to unveil the social, political, and economic aspects that arise from internet infrastructure. Specifically, her work shows how unbalanced relations of power in internet interconnection arrangements challenge values embedded in local indigenous networks. It also addresses how highly privatized dynamics in interconnection facilities known as Internet Exchange Points (IXPs) exacerbate interdependencies between the global North and the global South, and raise human rights questions in contemporary communication.
Her research has received awards from American University, Columbia University, and the Carnegie Corporation of New York. In 2018, her paper "Internet Infrastructure as a Network of Relations, Devices and Expectations" won one of the Best Student Paper Awards at the TPRC 46 (Research Conference on Communications, Information and Internet Policy). Previously, she co-authored the book Mobile Learning in Brazil (Zinnerama, 2015) on technology and education issues.
Rosa holds a B.A. in Social Sciences from the University of São Paulo (USP), and a Master's in Management and Public Policy from Fundação Getulio Vargas (FGV). In 2017, she was a Google Policy Fellow at the Red en Defensa de los Derechos Digitales (R3D) in Mexico, and currently, she is an Internet Governance Lab Fellow at American University and a Next Generation Scholar at the Columbia University's Tech & Policy Initiative.
Education
B.A., University of São Paulo
M.P.P., Fundação Getulio Vargas
Ph.D., American University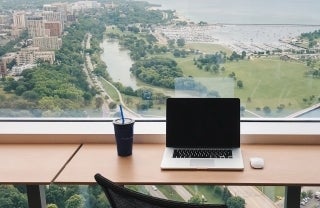 News
We've compiled a helpful list of all presentations being given by Annenberg authors.