Frances Corry's research takes critical-historical approaches to digital technology, examining the prehistories and afterlives of data-intensive systems through topics like social media data deletion and the politics of digital memory.
Frances Corry earned her PhD in Communication at the University of Southern California's Annenberg School for Communication and Journalism. Her work employs critical-historical approaches to digital technology, with emphases on the prehistories and afterlives of data-intensive systems. Her current major project examines the process of social media platform closure and content deletion to ask about the future of cultural memory. 
Research addressing these themes has been published in outlets including Feminist Media Studies, First Monday, Internet Histories, the International Journal of Communication, the Computer Communication Review, and elsewhere. Her work has also been featured in press pieces in The Atlantic, DAZED, and LA This Week.  
Corry has collaborated with varying institutions on research projects and research-based creative work. She has received fellowships from Harvard University's Library Innovation Lab, the ACM History Committee, and the USC Center for Science, Technology, and Public Life, worked with computing institutions like the Computer History Museum on their oral history collections, and collaborated with the Los Angeles Public Libraries on the Autograph Book of Los Angeles.
In 2023, she will be joining the University of Pittsburgh as an Assistant Professor in the Department of Information Culture and Data Stewardship, School of Computing and Information.
During her time at CDCS, Corry will be working on an interview-based project that examines how diverse groups of archivists have handled the collection of digital records over the now years-long course of the COVID-19 pandemic. In the early months of lockdowns in the United States in the spring of 2020, numerous popular press outlets discussed how social media data would provide a robust digital record of the pandemic. These articles detailed the ways that archival groups were rallying resources to aggregate diverse digital data streams that would one day provide a record of that unprecedented moment. Yet the pandemic stretched on, and this 'moment' lasted much beyond the few weeks that were optimistically projected. Likewise, most reporting about how the COVID-19 crisis would be archived stopped in that same year. This project therefore asks about these digital collection approaches, how they shifted over time, and how they encountered the perpetual becoming of the global crisis. Drawing on these interviews, Corry addresses how these digital archival practices speak to the shifting and uneasy boundaries of the COVID-19 era, and the definitional ambiguity around when a historical event begins and ends.
Education
B.A., Barnard College, 2013
M.A., University of Southern California, 2019
Ph.D., University of Southern California, 2022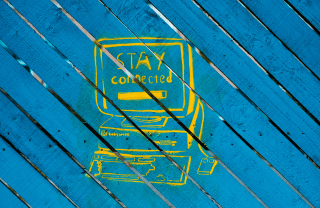 News
Annenberg researchers Muira McCammon and Jessa Lingel collected research on dead-and-dying digital platforms for a recent issue of Internet Histories