Annie Jung studies social-cognitive processes involved in people's prosocial and health decisions.
Jung's work has examined the influence of modeling on prosocial development and variation across societies. Her work has also examined how people's cognitive states affect their preference to engage in different forms of prosocial behavior, and how concerns for others' well-being affect people's health decisions, including vaccination. She also studies the influence of emerging technologies on people's psychological well-being. Her work has been published in Psychological Bulletin and Proceedings of the National Academy of Sciences, to name a few.
Jung earned her bachelor's and master's degrees in psychology from Yonsei University in Seoul, South Korea. She received her Ph.D. in social and personality psychology from the University of Texas at Austin in 2019. 
Education
B.A., Yonsei University, 2010
M.A., Yonsei University, 2012
Ph.D., University of Texas at Austin, 2019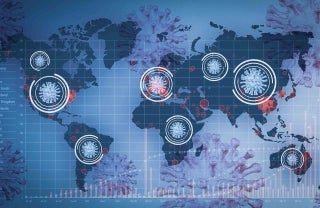 News
A new study from PIK Professor Dolores Albarracín and Research Associate Haesung Annie Jung finds that some COVID statistics are more effective than others at encouraging people to change their behavior.