Jin Woo Kim's research examines the effects of political (mis)information on public opinion. Methodologically, he is interested in identifying communication effects based on real-world events such as political rumor diffusions and sudden shifts in news cycles.
After receiving his Ph.D. from Annenberg in 2017, Kim was a postdoctoral research fellow at Dartmouth's Program in Quantitative Social Science for two years. 
Education
Ph.D., University of Pennsylvania, 2017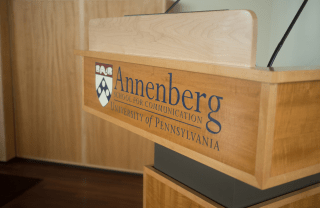 News
From media anthropology to the philosophy of technology, these scholars' work spans the field of Communication.