Jinsook Kim's research focuses on online hate culture and digital feminist activism. She also studies globalization and the reconstruction of national identity at the intersection of gender, race/ethnicity, and nationality.
Jinsook Kim earned her Ph.D. in Media Studies from the Department of Radio-Television-Film at the University of Texas at Austin in 2019. Her research interests include digital media, online hate culture, and social and political activism in the context of contemporary South Korea. She is currently working on her first book project, tentatively titled Sticky Activism: Online Misogyny and Feminist Anti-Hate Activism in South Korea. Her work on topics in global digital media culture ranging from feminist activism to sports and nationalism has appeared in the peer-reviewed journals Feminist Media Studies, Communication, Culture & Critique, and Communication and Sport. She also has articles forthcoming in Journal of Cinema and Media Studies and Signs: Journal of Women in Culture and Society. She is a recipient of the Woodrow Wilson Dissertation Fellowship in Women's Studies, a Dissertation Proposal Development Fellowship from the Social Science Research Council, a Dissertation Award from the Korean American Communication Association, and of top paper awards at academic conferences including SCMS, ICA, and AEJMC.
Education
Ph.D., University of Texas, 2019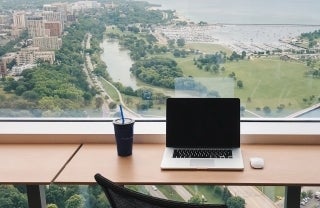 News
We've compiled a helpful list of all presentations being given by Annenberg authors.