LaCharles Ward's interdisciplinary projects ask: How do the archives of Blackness and Black life place under unrelenting scrutiny forms of knowledge and ideas we have assumed to be objective, sedimented?
LaCharles Ward is an interdisciplinary scholar of black visual and cultural studies. He received his Ph.D. in Rhetoric and Public Culture from Northwestern University's School of Communication, where he also had a graduate affiliation in the Department of African American Studies. His research spans the areas of Black visual culture as theory and method, art and aesthetic practices, film and media, history and theories of photography, and law. Ward's book project, Black Forensis: Evidence, Visuality, and the Aesthetics of Black Life, examines the seemingly fixed but mercurial notion of "evidence" as it is brought into relation with anti-Blackness, Black death, and Black life, arguing that our extant understanding of evidence is not only inadequate to the task of comprehending Blackness as evidence, but also ill-equipped to account for profound ways in which Black people are theorist of evidence.
Education
Ph.D., Northwestern University, 2019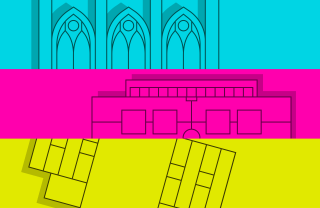 News
Over four days, Ph.D. students from both schools workshopped their research on diversity and representation in media and culture.