Padma Chirumamilla examines how material aspects of media infrastructures shape cultural life and labor in the Global South. She also studies how ideals of futuristic technological "smartness" are transnationally mediated across South and Southeast Asia.
Padma Chirumamilla examines how media infrastructures shape and are shaped by everyday cultural life and labor in postcolonial South India and the broader Global South. Her dissertation investigates how the television — both the physical object and the broader media entity — were integrated into the daily rhythms of viewers and media workers in small-town and rural regions in the South Indian state of Andhra Pradesh, through venues like the repair shop and technologies like the videotape and VCR.
Through a combination of ethnographic and textually-based methods, Chirumamilla's research considers how the materiality of media shapes its absorption into the routines and rhythms of everyday life in the Global South. She is also investigating how the futuristic allure of digital technologies and "smart" infrastructures is channeled across national boundaries, configuring everyday aspirations and cultures of speculation in and across Asia and the Global South.
She is a first-generation postsecondary scholar. She holds a Ph.D. in Information Studies from the University of Michigan, Ann Arbor. She obtained an M.A. in South and Southeast Asian Studies from the University of California, Berkeley, and a B.A. in English Language and Literature from the University of Chicago. She is a fan of manga, animated films, and reggaeton.
Education
B.A., University of Chicago, 2009
M.A., University of California, Berkeley, 2012
Ph.D., University of Michigan, 2019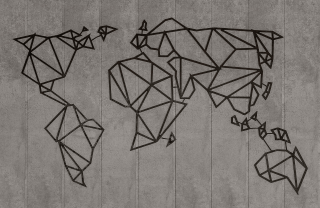 News
The publication includes contributions from Professor Marwan M. Kraidy and eight students and postdocs.