Inara Rodis's research interweaves studies of identity —especially race/ethnicity/gender— social relationships and networks, to elucidate perceptions of and responses to intersectional threat and cyber aggression. 
Paulina d. C. Inara Rodis uses multiple theoretical frames and methodological tools to investigate the ways that racial, ethnic, and gender identity narratives illuminate how women of color navigate their social networks. 
In her current research program, Inara Rodis studies the interconnections and nuances of the experience of marginalization and harassment in the digital world.  By investigating how individuals understand and experience their social identities and close relationships within social networks and digital media, her work seeks to increase representation and elevate what is so often hidden, undervalued, and overlooked.
 
In her multi-method project – Online Fight or Offline Flight? Black and Asian Women's Perceptions of and Responses to Cyber Aggression – Inara Rodis studied the ways Black and Asian women perceived and responded to cyber racism and/or sexism using their platforms to find new spaces and manners to avoid, minimize, and combat to intersectional aggression, hostility, and threat. Through this research, Inara Rodis demonstrates how social networks reinforce cultural and relational social expectations on the part of Black and Asian women to educate and ameliorate tough racist and sexist conversations, often at their own expense. However, the research also contributes to new knowledge on the ways that women utilize their digital social networks to explore new, often less individually demanding, responses to racism and sexism.
Inara Rodis earned her Ph.D. in sociology at Pennsylvania State University in 2021, where she also earned her MA in Sociology and Demography. She is a 2021-2022 Provost Postdoctoral Fellow for Academic Diversity through the Office of the Vice Provost for Research in the Annenberg School for Communication at the University of Pennsylvania. She published work in Information, Communication, and Society, Socius, Sex Roles, Advances in Gender Research, and Sociology of Education.
Education
B.A., Boston College, 2014
M.A., Pennsylvania State University, 2017
Ph.D., Pennsylvania State University, 2021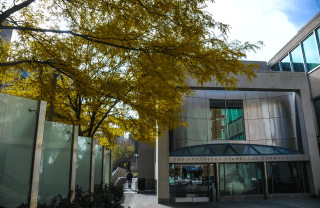 News
Learn a little bit about the research interests of our new postdoctoral fellows and visiting scholars.