Richard Stupart's research explores the role of affect, emotion, and bodies in the practices of journalism under conditions of risk, with a particular focus on the work of journalists working in situations of armed conflict, humanitarian emergencies, and severe repression.
Richard Stupart received his Ph.D. from the department of Media and Communication at the London School of Economics and Political Science. His research examines the practices of journalists working under conditions of extreme risk — situations of armed conflict, humanitarian emergency, and severe repression. His research spans studies of journalism and conflict, moral philosophy, and work in the study of affect and emotion to explore both what makes journalism in difficult contexts possible and what gives such professional work its specific moral and emotional character.
Education
B.Sc., University of the Witwatersrand, Johannesburg, 2004
P.G.Dip.J.M.S., Rhodes University, 2010
M.A., Rhodes University, 2012
M.P.P., Universität Erfurt, 2015
Ph.D, London School of Economics & Political Science, 2020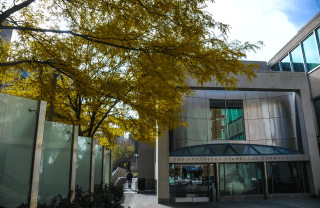 News
Learn a little bit about the research interests of our new postdoctoral fellows and visiting scholars.