Shannon Burns studies the processes through which people "get on the same page" as each other in conversation and discussion, and the extent to which psychological alignment is useful for group function.
Shannon Burns's research interests largely center on investigating the neural and behavioral dynamics of interpersonal collaboration and coordination — how people's affective and cognitive states align, how people exchange and distribute information in face-to-face conversation, and how we can use these findings to improve interpersonal communication.
Education
B.A., Pomona College, 2015
M.A., University of California Los Angeles, 2016
Ph.D., University of California Los Angeles, 2020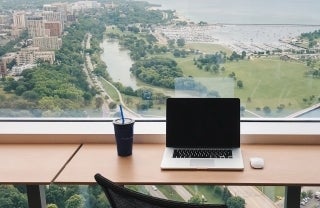 News
We've compiled a helpful list of all presentations being given by Annenberg authors.