Sonia Jawaid Shaikh studies individual and team behaviors, decision-making, interactions, perceptions, and performance as influenced by: a. artificial intelligence (AI)-enabled technologies and b. resource abundance, scarcity, socioeconomic status, and high-pressure environments. She also writes on research methods.
Sonia Jawaid Shaikh received her Ph.D. from the Annenberg School at the University of Southern California in 2020. For her dissertation, she investigated how an AI-enabled intelligent assistant can nudge people to engage in prosocial and antisocial behaviors. Specifically, her project looked into how collaboration and advice from an intelligent assistant encouraged people navigating resource abundant and scarce environments to share or withhold information that could have helped or hurt a recipient's goal attainment. For this project, she designed a web portal to run experiments with hundreds of virtual participants to collect unobtrusive behavioral data. Her research program combines perspectives from behavioral economics, communication, human-computer interaction, and psychology to understand how intersections between cognition, environment, and AI affect human rationality.
Her work has been funded by Microsoft Research, a Fulbright Scholarship, several University of Southern California's Annenberg School for Communication fellowships, and the Michigan State University's Graduate School. She was also a COMPASS fellow at the World Bank.
She is a fan of works by Herbert Simon and Alan Turing.
Education
B.A., University of Karachi, 2010
M.A., Michigan State University, 2014
Ph.D., University of Southern California, 2020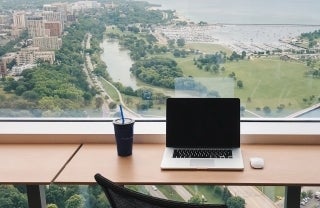 News
We've compiled a helpful list of all presentations being given by Annenberg authors.