Zeyno Ustun researches the criticial infrastructure of the Internet and the Internet law in the Global South, particularly studying the tools and methods of surveillance, filtering and shutting down of the local traffic by authoritarian regimes.
Zeyno Ustun is a second year Postdoctoral Fellow at the Center for Media at Risk, the Anneberg School for Communication, University of Pennsylvania. Ustun received her Ph.D. from the department of Sociology at the New School for Social Research where she was a 2017-2019 Fellow of the Integrative Ph.D. Fellowship program at Parsons and a Teaching Fellow at Eugene Lang College. Ustun has also been a researcher at Graph Commons since 2011. Ustun's research begins with the political and legal aftermath of the Gezi Park Resistance, a nationwide networked movement that erupted in Istanbul, Turkey and quickly spread to the rest of the country via the tactical and strategic utilization of the Internet. Ustun maps the historical, technical, and bureaucratic processes and the social and political conditions that facilitated not only the Gezi Resistance in Turkey and other networked movements of the 21st century but also the rising influence of state surveillance.
Education
Ph.D., New School for Social Research, 2019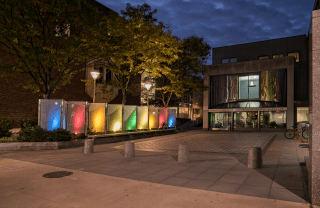 News
Zeyno Ustun has been appointed for a second year, and Richard Stupart will join Annenberg in August.