Darin Johnson studies how racialized populations understand and engage in code-switching as they communicate in different contexts. He also studies the psychological mechanisms that underpin code-switching.
Darin Johnson is a doctoral candidate at the Annenberg School for Communication. His research interests are at the intersection of brain, identity, and health. Johnson is specifically interested in understanding how people with marginalized identities code-switch their language/behavior, and how they attempt to understand the minds of people around them (mentalizing).
Johnson engages in research that examines code-switching and mentalizing because understanding more about the minds of others could improve people's ability to communicate effectively. This could be meaningful in broader fields like healthcare and education where successful communication is vital.
Prior to joining Annenberg, Johnson completed his B.S. in Neuroscience with additional majors in Spanish and Medicine Science & The Humanities at Johns Hopkins University, as well as his M.A. in International Education at the Universidad de Alcalá while working as an English Language Assistant in the public school system in Madrid, Spain.
Education
B.S., Johns Hopkins University, 2017
M.A., Universidad de Alcalá, 2019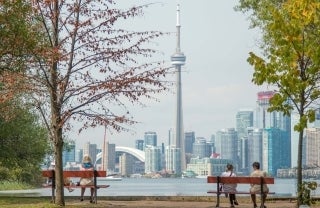 News
The International Communication Association will hold its 73rd annual conference in Toronto, Ontario, Canada.