Do Eon (Donna) Lee is interested in the role of "interactive news feed consumption" (i.e., news shared through online social networks) on "political trust" (i.e., trust in the institutions and processes of government), and how it may be moderated by levels of "social trust" (i.e., people's trust in fellow members of their community). As developments in information and communications technologies over the past several decades have changed both our ways of communicating and of consuming news, what people consume and how they react to it is likely to be different from the past. Given the importance of political trust in functioning political systems, understanding how social trust influences the ways in which people receive news — where and from whom to get news, how much of the news should be trusted, and ultimately what is its relationship to political trust — is her main interest. In order to investigate her research questions, she is interested in using network analysis and computational methods, along with experiments.
Before joining Annenberg, she graduated in 2016 with a bachelor's in Sociology and Communication from the University of Pennsylvania. 
Education
B.A., University of Pennsylvania, 2016
B.A., University of Pennsylvania, 2016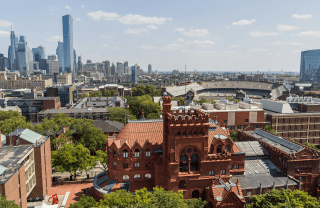 News
Lee will use the fellowship funding to enhance her dissertation project.