Hanna E. Morris is an interdisciplinary scholar of media, culture, and the climate crisis. Morris is motivated by questions of power, representation, and environmental justice.
Hanna E. Morris's research deciphers the historical and cultural roots of contemporary climate discourse and images and determines how these representations shape responses to the threats of climate change. Morris's research has been recognized by several Top Paper awards from the International Communication Association and the Association for Environmental Studies and Sciences as well as the New Directions for Climate Communication Research Award.
Morris is an Appointed Member on the Board of Directors for the International Environmental Communication Association (IECA), Elected Student & Early Career Representative for the Visual Communication Studies Division of the International Communication Association (ICA), and a member of the Social Challenges of Climate Change Doctoral Working Group at New York University's Institute for Public Knowledge (IPK). She is also a member of the newly created Climate Social Science Network (CSSN) headquartered at Brown University and the co-chair of the Critical Studies of Climate Media, Discourse, and Power Working Group.
Education
B.S., University of California, Berkeley, 2015
MSc., London School of Economics and Political Science, 2016
M.A., University of Pennsylvania, 2018
Ph.D., University of Pennsylvania, 2021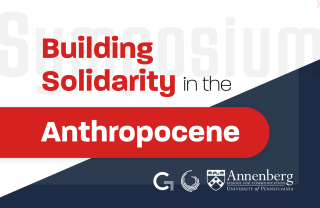 News
CARGC and CDCS are delighted to share video recordings of the month-long symposium that took place in April 2022.