Isabelle Langrock researches the role of digital collaboration in the process of knowledge production. She studies how movements and groups attempt to create equitable public information resources with open technology software.
Isabelle Langrock is a doctoral candidate at the Annenberg School for Communication where she researches digital forms of collaboration and knowledge production. In her work, she investigates the ways that technology, politics, and identity become entangled in the processes of knowledge creation and diffusion on peer production sites like Wikipedia and social media platforms. She also examines how this shapes the digital informational resources available to the public.
Prior to Annenberg, Langrock spent several years on the staff of Girls Who Code, a nonprofit confronting the gender gap in the tech sector by teaching girls and young women computer science. She received her B.A. in History, Philosophy, and Social Studies of Science and Medicine (HiPSS) from the University of Chicago.
Education
B.A., University of Chicago, 2015
M.A., University of Pennsylvania, 2020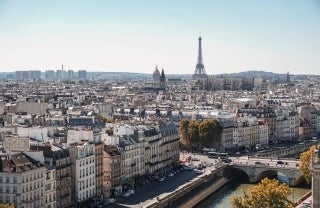 News
The International Communication Association will be hosting a hybrid conference this year with the in-person sessions in Paris.