Jeanna Sybert explores the workings of U.S. journalism, digital culture, and visual communication. She is particularly interested in what the intersections of these focuses reveal about contemporary public discourse and culture.
Jeanna Sybert is interested in the challenges and disruptions facing U.S. journalism in the contemporary moment. Focusing primarily on how this manifests visually and in digital spaces, Sybert is concerned with how changes in journalistic practice and the nature of public discourse mutually shape each other. Her work so far has largely examined visual artifacts — including news images, videos, and memes — and their movement through the digital public sphere.
Beyond this, Sybert has written on the politics of digital culture — and, in particular, Tumblr's 2018 adult content ban — as well as the politics of memory-making in the wake of U.S. mass shootings.
Her research predominately intersects with the fields of journalism studies, internet studies, visual communication, and memory studies.
Before joining the Annenberg community, Sybert received her B.A. in Communication & Rhetoric and Political Science from the University of Pittsburgh.
Education
B.A., University of Pittsburgh, 2018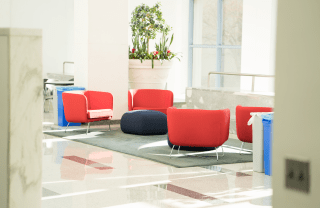 News
The award will be presented at Annenberg's Ph.D. graduation ceremony on May 16.