John Remensperger is interested in the relationship between communication technologies and political institutions, including political parties, interest groups, and advocacy organizations. He researches how these groups use technology to organize their members, foster citizen engagement, and educate citizens to achieve policy change. He is particularly interested in how intra-organizational dynamics are impacted by adoption of new technologies.
He has conducted research on U.S. national political conventions during the 2012 and 2016 election cycles. He helped lead a delegation of undergraduates from the University of Pennsylvania and the University of Southern California to cover the 2016 Republican National Convention in Cleveland and the 2016 Democratic National Convention in Philadelphia.
Previously, Remensperger worked in organizing and managing data for political campaigns and administering municipal programs. He holds an M.A. in Mass Communication from the University of North Carolina at Chapel Hill and a B.A. in Visual Arts from the University of California at San Diego. Prior to beginning the Ph.D. program at the Annenberg School, he served as a field data manager for the American Federation of State, County, and Municipal Employees (AFSCME) and as a field organizer for Senator Al Franken's 2014 campaign.  
Education
B.A., University of California at San Diego
M.A., University of North Carolina at Chapel Hill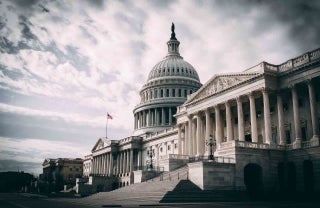 News
We've compiled a helpful list of all presentations being given by Annenberg authors.