Lori Young's research examines the relationship between mass communication and democratic citizenship and the psychological mechanisms that underscore media effects. She studies both the nature of political discourse and its influence on the opinions of marginalized social groups.
Young's research is situated at the nexus of political communication, media psychology, and public opinion, with a substantive focus on class and inequality and methodological expertise in computational social science, in particular in automated content and sentiment analysis. Her dissertation addresses the nature of mainstream poverty discourse and its influence on the political attitudes and preferences of low-income citizens in the 21st century. She examines the extent to which mass media cultivates outgroup favoritism among low-status groups, contributing to the underrepresentation of support for redistributive policies in public opinion polls.
In addition, she has a longstanding and ongoing research program relating to her role as co-developer (with Stuart N. Soroka) of the Lexicoder Sentiment Dictionary (LSD) and related content analytic software. Lexicoder is freely available for academic use and has been employed in a range of studies in political communication to capture trends in the topic and tone of political news and social media.
Young's research has been published in top journals in both communication and political science, and her work has been funded by multiple organizations, including the Social Sciences and Humanities Research Council of Canada and the Wharton Risk Management and Decision Process Center at Penn. She received a B.A. and M.A. in political science from McGill University.
She spends her spare time biking, trying new recipes, and honing her skills as an amateur aerialist at the Philadelphia School of Circus Arts.
Education
B.A., McGill University
M.A., McGill University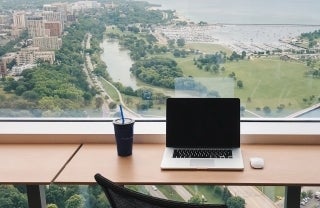 News
We've compiled a helpful list of all presentations being given by Annenberg authors.