Muira McCammon researches government speech, digital culture, and sociotechnical systems.
Muira McCammon is an organizational, institutional, and socio-legal researcher and Ph.D. candidate (ABD), who studies how government data, information, and communication flow through the U.S. administrative state. Her present research draws on archival data, digital ethnography, and other qualitative methods to understand, document, and reimagine government communication practices. In her dissertation, she considers ways in which Twitter alters, complicates, and challenges practices of information-sharing by state actors. This qualitative work builds on her recent publications in New Media & Society and Information, Communication, & Society.
Prior to beginning the doctoral program and under the auspices of the Beinecke Scholarship, McCammon received an M.A. in Translation Studies/Comparative Literature from the University of Massachusetts, Amherst. Additionally, she holds a B.A. in French/Francophone Studies and a B.A. in Political Science/International Relations from Carleton College.
She has previously held fellowships at the Sitka Fellows Program, the Harvard Law Library Innovation Lab, and the Turkish Fulbright Commission. She is a proud 2017 recipient of a Rhizome microgrant.
This year, McCammon is co-editing a special issue on dead and dying digital platforms for Internet Histories with Annenberg Professor Jessa Lingel. She interned in summer 2021 with danah boyd at Microsoft Research's Social Media Collective.
Education
B.A., Carleton College, 2013
M.A., University of Massachusetts, Amherst, 2016
M.A., University of Pennsylvania, 2018
M.L., University of Pennsylvania, 2020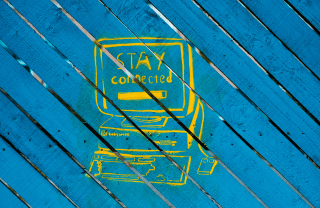 News
Annenberg researchers Muira McCammon and Jessa Lingel collected research on dead-and-dying digital platforms for a recent issue of Internet Histories