Roopa Vasudevan is an artist and scholar who explores the relationships between emerging technologies and society. Her academic research examines how media artists and creative technologists are influenced by the priorities of the tech industry.
Roopa Vasudevan is an interdisciplinary artist, computer programmer, and scholar. Her art practice focuses on issues of human identity and agency in the digital era, power relationships and how they manifest through technology, and coming up with more creative and ethical practices for tech-based art and design. Her artwork has been exhibited internationally, and she has been featured by the New York Times, Reuters, Hyperallergic, PBS NewsHour, Slate, Complex, The FADER, and Public Radio International, among others. She has also participated in artist residencies, taught workshops and classes, and spoken about her practice around the world. At Annenberg, she is researching the ways in which new media artists are bound by the aims and priorities of those who control the technologies on which they rely for their work, and investigating modes of critique and resistance that do not ultimately reinforce the dominance of these systems. She is the 2020 recipient of the James D. Woods Award for excellence in graduate teaching.
Prior to joining Annenberg, Vasudevan was an Assistant Arts Professor of Interactive Media Arts at NYU Shanghai, teaching courses in creative web development, computational language processing, and remix culture. She holds a B.A. from Columbia University, and an M.P.S. from the Interactive Telecommunications Program at NYU's Tisch School of the Arts, where she was invited to stay on as a Resident Research Fellow upon graduation.
Vasudevan is currently a member of Vox Populi, a 30+ year old artist collective and gallery space in Philadelphia. For more information about her artistic work, please visit her online portfolio.
Education
B.A., Columbia University, 2006
M.P.S., New York University, 2013
M.A., University of Pennsylvania, 2020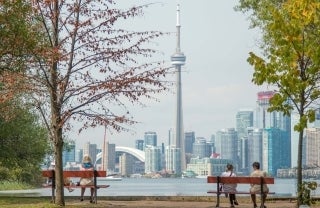 News
The International Communication Association will hold its 73rd annual conference in Toronto, Ontario, Canada.