Rui Pei's research integrates theories and methodologies from health communication, computational social science, and developmental neuroscience to investigate social influence in adolescents and its role in health promotion.
Rui Pei is interested in communication strategies that alter health-related attitudes, opinions, and behaviors, especially areas such as adolescent decision-making, technology-based communications, social media, and well-being. Her research integrates neuroscience and psychology methodologies and examines how social factors influence adolescents' health-related cognitions and behaviors.
Education
B.S., Brown University, 2015
M.A., University of Pennsylvania, 2017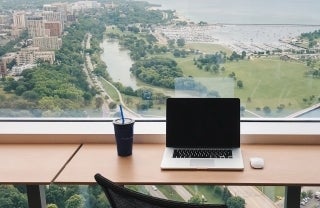 News
We've compiled a helpful list of all presentations being given by Annenberg authors.