Ryan Tsapatsaris is a doctoral student at the Annenberg School of Communication who is also completing a graduate certificate in Gender, Sexuality, and Women's Studies. His interests hedge upon utilizing Habermassian public sphere theory and its latter reformulations to understand the manner in which subalterity manifests discursively. His current work focuses upon the construction of sexual (counter) publics and the diachronic media practices of non-normative/non-hegemonic communities.
Before matriculating to Annenberg, Tsapatsaris was a Teaching Assistant and Graduate Student in the Department of American Studies at UMass Boston, the city's only public university. He also completed an M. Phil in Liberal Arts at Penn's LPS. He is unapologetically and militantly working class and queer.
Education
B.A., University of Massachusetts Amherst, 2011
M.A., University of Massachusetts Boston, 2015
M.Phil., University of Pennsylvania, 2017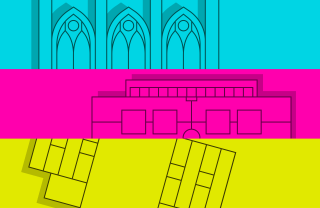 News
Over four days, Ph.D. students from both schools workshopped their research on diversity and representation in media and culture.