Sean Fischer studies how cultural information contributes to cycles of political polarization. He also studies local news economies and the threats they face from digital platforms.
Sean Fischer is a doctoral candidate at the Annenberg School for Communication, where he is a member of the Democracy and Information Group and the Digital Media, Networks, and Political Communication Group. His current research occurs at the intersection of computational social science, political science, and cultural studies. His dissertation project explores the relationship between partisanship and cultural taste, employing both experiments and observational network analyses. He also studies local news, with a particular focus on media economics and effects.
Fischer graduated with Bachelor of Arts degrees in English Literature and Mathematics from SUNY Geneseo in 2016. While at Geneseo, he was a member of the third place team at the NCAA Division III Cross Country Championships in 2015.
Education
B.A., SUNY Geneseo, 2016
M.A., University of Pennsylvania, 2018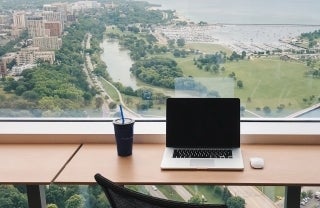 News
We've compiled a helpful list of all presentations being given by Annenberg authors.