Sophie Maddocks is a researcher, teacher and digital rights advocate. Particularly concerned with cyber-sexual violence, she has published research on image-based abuse (commonly misnamed "revenge porn"), deep fakes and gender-based trolling.
Sophie's current work examines individual, organizational and legislative responses to image-based sexual abuse. Through Fellowships at the Netter Center for Community Partnerships and the Center for Media at Risk, she conducts research that's qualitative, participatory, and youth led. Sophie holds an M.A. in Media Studies from The New School for Public Engagement where she was a Fulbright Scholar; a Postgraduate Certificate in Education from the University of Warwick; and a B.A. in Social and Political Sciences from the University of Cambridge. Before joining the Annenberg School, she held various teaching and advocacy roles in the British education system.
Education
B.A., University of Cambridge, 2012
P.G.C.E., University of Warwick, 2014
M.A., The New School, 2018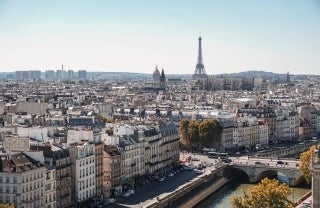 News
The International Communication Association will be hosting a hybrid conference this year with the in-person sessions in Paris.