Tian Yang studies political communication in the digital media environment across the globe. In addition, his methodological interests include computational social science and causal inference.
Tian Yang is interested in applying methods in computational social science to study political communication across the globe, especially in China and the US. Particularly, he looks at how today's high-choice media environment influences the public's information behaviors. His research employs various approaches, including network analysis, conjoint analysis, natural experiments, etc. 
Before joining Annenberg, he received his B.E. degree in computer science and B.A. degree in journalism both from Tsinghua University, and M.A. degree in communications and new media from National University of Singapore.
Education
B.E., Tsinghua University, 2015
B.A., Tsinghua University, 2015
M.A., National University of Singapore, 2017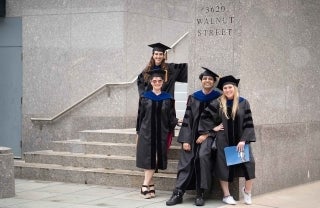 News
Eleven students earned their doctoral degrees, and 12 students received M.A. degrees.