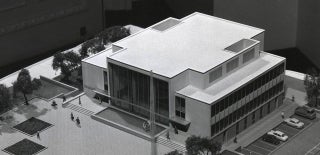 Foundation & the Seldes Years (1958-1963)
Foundation & the Seldes Years (1958-1963)
Following Ambassador Annenberg's foundational gift, the early years of the school brought a new building and its first classes of master's degree students. 
Established in December 1958 by an agreement between Walter Annenberg and the University of Pennsylvania, the Annenberg School of Communications, as it was then known, was founded "to encourage vision and responsibility in the American media system" as well as "to prepare promising men and women for service and eventual leadership in the media of mass communications."
The emphasis then was on the media of the day — radio, television, film, and print publishing — with the hopes that graduates would go on to become creators, critics, teachers, executives, and policymakers. In its founding incarnation, the School taught both hands-on skills and the broader theories from liberal arts disciplines like psychology and sociology that inform mass communication.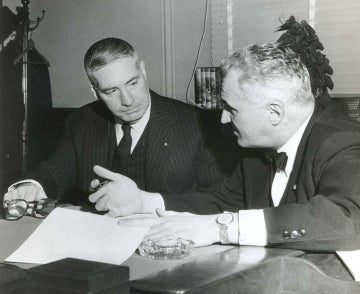 In announcing the new school, Walter Annenberg and Penn's President Gaylord P. Harnwell issued a joint statement linking the school's mission to democracy itself, stating, "The existence of free and effective channels of communication among men is a basic requisite to an informed public consensus upon the important issues of society which, in turn, is essential to the viability of our democratic form of government."
Initially a one-year Master's degree program, the first students were admitted in the fall of 1959 and graduated in the Spring of 1960. Faculty hailed from a range of disciplinary backgrounds in the humanities, social sciences, and communications professions.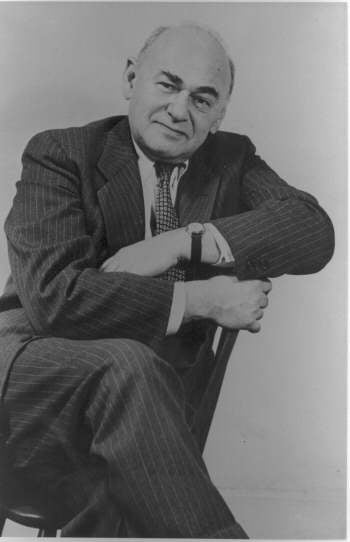 The School launched under the leadership of Dean Gilbert Seldes (1959-1963). Seldes had built a reputation as one of the most prominent cultural critics in America. Early in his career, he served as editor and drama critic of the magazine The Dial, a film critic for The New Republic, and the first director of television for CBS News.
"From the moment this School was announced, I hoped I would be associated with it," said Seldes in 1962. "During my whole professional life, I had been working in the fields which with their problems and possibilities, this School sets out to explore."
Construction on the 47,921 square foot Annenberg School building, designed by architect Alfred Easton Poor, was completed in 1960 and dedicated in 1962 as a memorial to Walter Annenberg's late father, Moses Louis Annenberg. It contained at the time an 18,000 volume library and 375-seat auditorium, as well as television, radio, film, and photographic studios. By 1962, the School had 45 enrolled students. 
Foundation & The Seldes Years
Photos of the Annenberg School from 1958 until 1963.