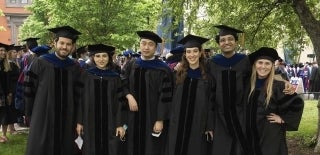 Apply to the Ph.D. Program
Apply to the Ph.D. Program
Thank you for your interest in the Annenberg School's doctoral program! Read on for all the details on how to apply. Applications to the Ph.D. program open again in October of 2023.
Getting Started
Applications for the following calendar year open October 2. At that time, you can go to the application portal and click "Create Your Account" to get started. After setting up your user ID, you will receive an email from "applyweb" with instructions on setting up your password. You may then log in to start your application. Please note that all documents must be submitted electronically via the online application form. The Annenberg School for Communication does not accept paper applications.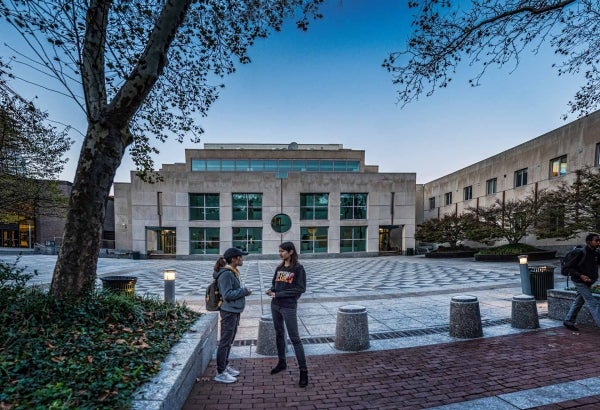 Elements of the application include:
Read on for more details about each of these application elements. 
An application is considered complete and ready for review when we have received all of the above required items. Incomplete applications will not be reviewed.
Please note that all application materials become property of the University of Pennsylvania and will not be returned. Remember to retain a personal copy of your application.
Key Dates
| | |
| --- | --- |
| October 2 | The Annenberg School begins accepting applications for the fall term that begins the following calendar year. |
| November 1 | TOEFL exams (if needed) should be complete to ensure they are received by December 1. |
| December 1 | Statement of Purpose, CV, test scores, transcripts, and online application must be submitted and application fee paid (unless the applicant qualifies for a fee waiver).  |
| December 15 | All letters of recommendation must be received. |
| April 1 | Annenberg will complete notifying applicants about all admission decisions. |
Application Details
Please submit no more than three letters from individuals who are familiar with your academic abilities and scholarly work.
Annenberg's online application system will generate a request for a recommendation letter. It will be sent from your email address to your recommender. Please have each recommender's contact information (including email address and phone number) ready when you log on to begin your application. Interfolio users should email the dossier to joanne.murray@asc.upenn.edu.
Please ask each recommender to submit your letter as a Microsoft Word or Adobe PDF document. However, if any of your recommenders prefers to provide a hard copy letter instead of using email, please request that the document be mailed to our admissions office before the December 15 deadline. Our mailing address is:
The Annenberg School for Communication Admissions Office
University of Pennsylvania
3620 Walnut Street
Philadelphia, PA, 19104-6220
Your statement of purpose should discuss your potential research area or topic and its relationship to an Annenberg School for Communication graduate faculty member, research center, or lab. Please describe in detail how your academic and professional background, interests, and preparation in the social sciences, the humanities, and other studies support your research topic. The statement should also address the question of what career objectives an Annenberg degree would help you realize. The statement should be double spaced and must not exceed 1,000 words.
Attach your statement to the online application as a Word or Adobe PDF file.
A CV or resume should include references to major research projects, a thesis, and other scholarly papers and accomplishments.
The file should be attached to the online application as a Word or Adobe PDF file. 
In light of the challenges created by the COVID-19 pandemic, the GRE will be optional for the coming application cycle. Your file will be reviewed with or without GRE scores.
GRE scores are valid and reportable only for five years from the test date. The test may be taken internationally. Please see the GRE website for testing locations in your area.
The ETS code for the Annenberg School at the University of Pennsylvania is (2926) on the request form. We do not use department codes, but anything you choose will get to us.
Applicants should allow at least six weeks for GRE scores to be processed and received. Information about the GRE may be obtained from the Educational Testing Service, P.O. Box 6000, Princeton, NJ 08541-6000.
If you are submitting scores, please arrange for us to receive an official report of your general GRE test scores before the application deadline of December 1.
IELTS exam results can be sent electronically to the University of Pennsylvania Annenberg School OR mailed to:
The Annenberg School for Communication Admissions Office
University of Pennsylvania
3620 Walnut Street Philadelphia, PA, 19104-6220
Applicants may scan and attach student copies of academic transcripts to the application. If you are currently taking classes you will not need to send us an updated transcript once your grades are submitted.
One official transcript of all undergraduate and graduate work will be required if you are offered admission to the program. An offer of admission will be contingent upon verification of student records with official transcripts from your institutions. Only graduates of a college or university will be admitted to the Annenberg School graduate program.
Payment may be made by credit card online or by mailing a check or money order payable to the Trustees of the University of Pennsylvania.
International applicants applying from abroad who are not using credit cards should provide a $90 check drawn on a U.S. bank or international postal money order.
Fee waivers are available for McNair Fellows, participants in the National Name Exchange, or those with demonstrated financial need. 
Please be advised that applicants must demonstrate a clear and compelling case of financial hardship and fee waivers may be considered for U.S. citizens or permanent residents only.
Email Joanne Murray a brief letter stating the reason for your request.
You may submit whatever you feel best displays your scholarly writing ability. The sample must not exceed 10 pages, double-spaced, and may be an excerpt from a larger work (not including references). Please upload the writing sample using the online application.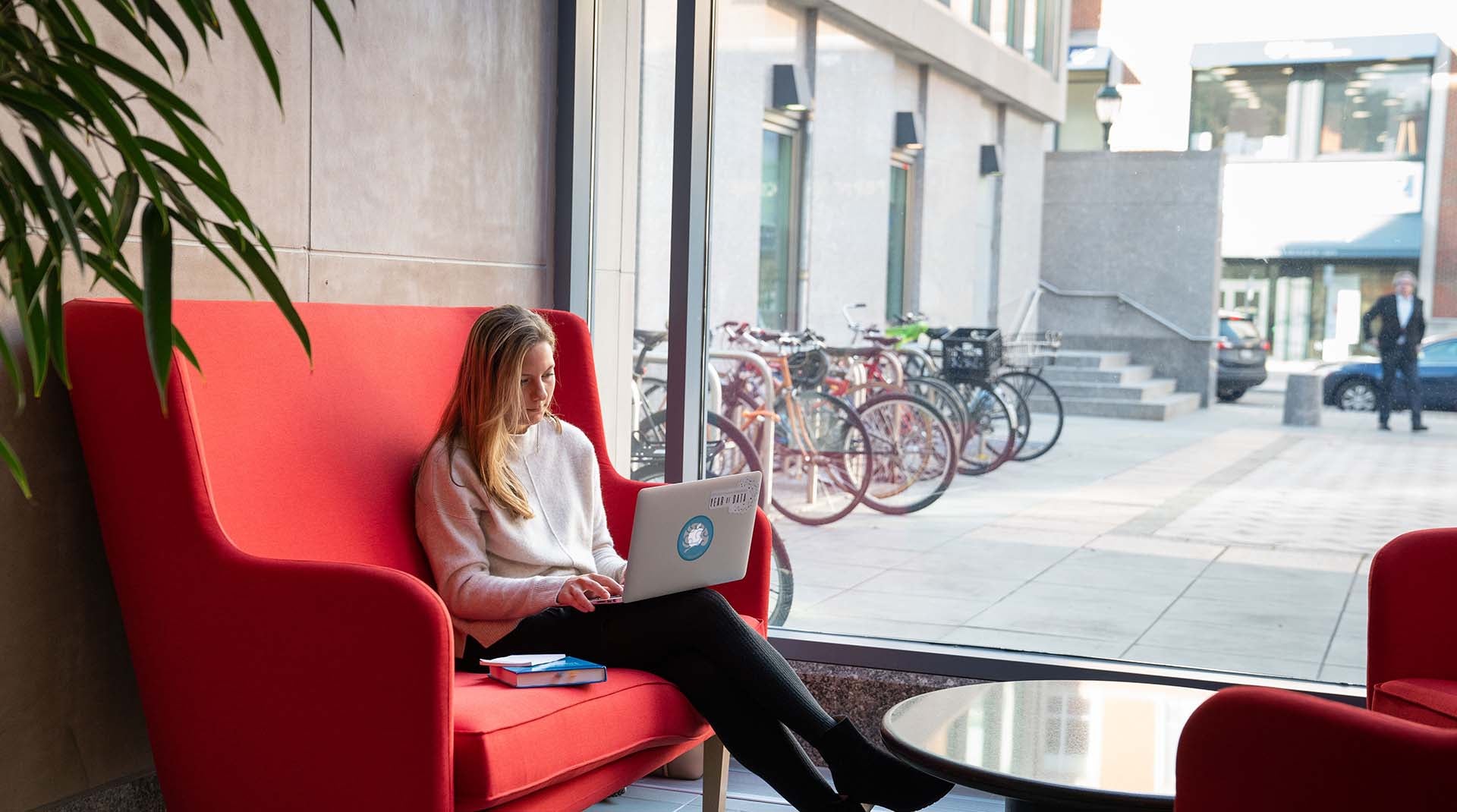 Frequently Asked Questions
Our Graduate Studies team answers applicants' mostly commonly asked questions.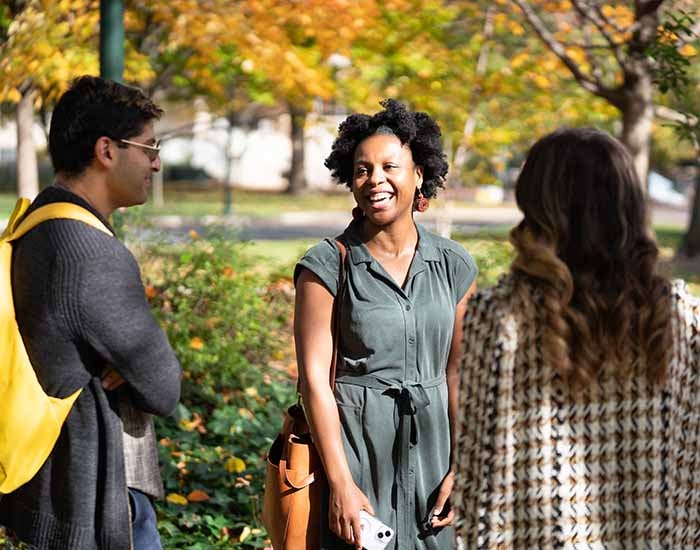 Apply
Applications to the Ph.D. program open again in October of 2023.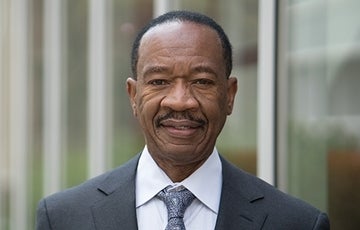 John B. Jemmott III, Ph.D.