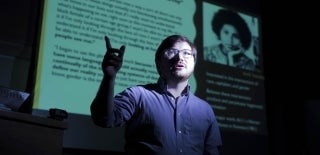 Joint Degrees and Certificates
Joint Degrees and Certificates
Annenberg's individualized, interdisciplinary curriculum offers students the flexibility to incorporate certificates or dual degree programs into their education.
The Annenberg School for Communication offers its doctoral students a number of opportunities to customize their education by adding on additional degrees or certificates, including the Joint Degree in Communication and Political Science. 
Joint Degree in Communication and Political Science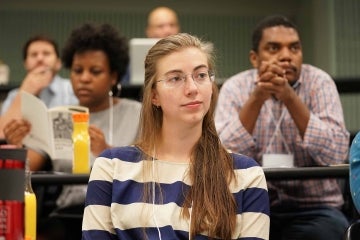 The University of Pennsylvania's Annenberg School for Communication and Political Science Department of the School of Arts and Sciences offer a joint doctoral degree in Communication and Political Science.
This combines the academic resources of Penn's two well-respected schools, and provides an opportunity for advanced study by students who are interested in both fields. The degree can be satisfied with a single dissertation by the student. 
Learn More About the Joint Degree
Certificates
The Annenberg School curriculum allows for as many as six courses to be taken outside of the Annenberg School. With these courses, some of our students choose to pursue certificates in the following disciplines, which are listed with their certificates' course requirements:
Teaching Certificate
Students can also earn a Teaching Certificate by taking part in a series of workshops and formal conversations about teaching and reflecting on their own teaching with a fellow from the Center for Teaching and Learning who has observed them in the classroom. The certificate contains four components:
Pedagogical Discussions and Training 
Teaching Experience 
Observation and Review  
Teaching Philosophy
Learn More About the Teaching Certificate
Individualized Dual Degree Opportunities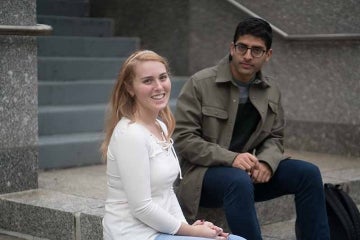 The Annenberg School prides itself on being flexible and interdisciplinary, offering students a chance to design their own course of study and pursue their unique academic interests. In fields where we may not offer official dual degree programs, several of our doctoral students have arranged for their own dual degree opportunities with other schools at Penn, including Penn Carey Law School and the School of Social Policy and Practice.
These students need to gain admission to both programs and then arrange special permission with both programs. Please contact Joanne Murray for more information.
Dual Degree JD/PhD Student
Chloé Nurik discusses her experiences as a JD/PhD Student at the Annenberg School of Communications.