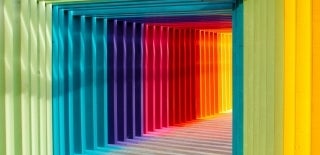 How do people with various sexual and gender identities experience the world? What unique challenges do people who identify as LGBTQ face? Scholars at Annenberg study the ways sexism, transphobia, and homophobia shape our world and how impacted individuals are navigating systems of oppression and creating their own safe spaces.
Photo Credit: Robert Katzki / Unsplash
News
With rapid advances in AI, the public is increasingly aware that what you see on your screen may not be real. ChatGPT will write everything from a school essay to a silly poem. DALL-E can create...