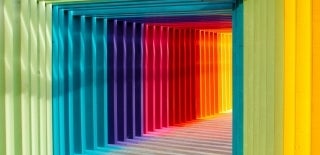 How do people with various sexual and gender identities experience the world? What unique challenges do people who identify as LGBTQ face? Scholars at Annenberg study the ways sexism, transphobia, and homophobia shape our world and how impacted individuals are navigating systems of oppression and creating their own safe spaces.
Photo Credit: Robert Katzki / Unsplash
News
Students in Sarah Banet-Weiser's Annenberg course on Gender and the Media make zines responding to messaging and consumer products.