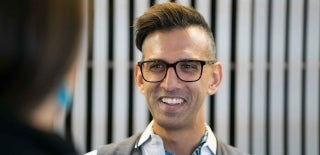 Careers and Outcomes
Careers and Outcomes
Our alumni apply their research and analytical skills to both academic and industry careers.
Our graduates have shown that a doctoral degree from the Annenberg School can lead to a number of different career paths, both academic and non-academic. Click here for a full listing of our graduates and where they are today. 
Since the doctoral program began in 1969, the breakdown of alumni careers is as follows: tenure track/tenured academia (51%), private sector research and administration (19%), public research (12%), university research (8%), non-tenure track academia (5%), postdoctoral fellowships (2%), and other (3%).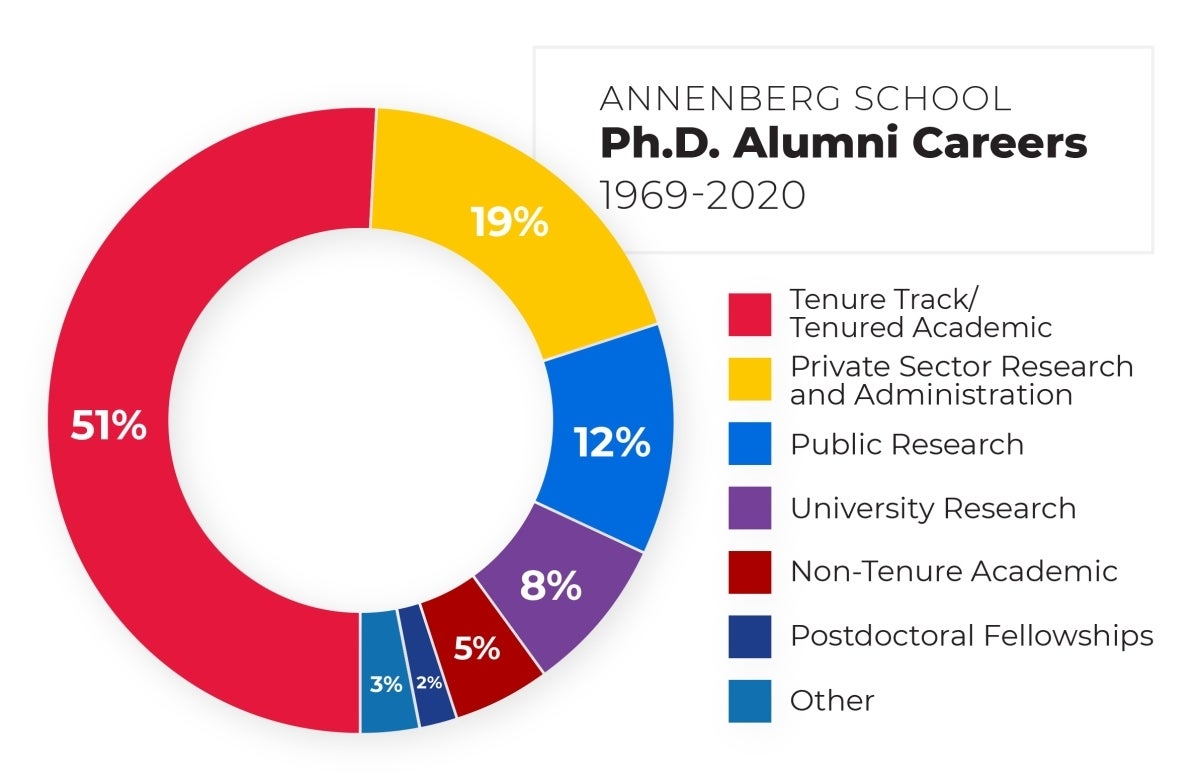 Academia remains the most popular career path for our graduates, the majority in tenure track or tenured positions. In the last two years, our alumni have found positions in the United States at University of California, Berkeley; Stanford University; Rutgers University; Vanderbilt University; University of Wisconsin-Madison; University of Georgia; University of California Los Angeles; University of Michigan; Lehigh University; Villanova University; and the University of Pennsylvania. Abroad, others have landed at the National University of Singapore, Ryerson University (Canada), Koç University (Turkey), and the Chinese University of Hong Kong.
Many of our graduates also find success applying their research and analytical skills to the public or private sector. Our graduates have found fulfilling careers at research firms, tech companies, non-profits, and consulting firms, among others.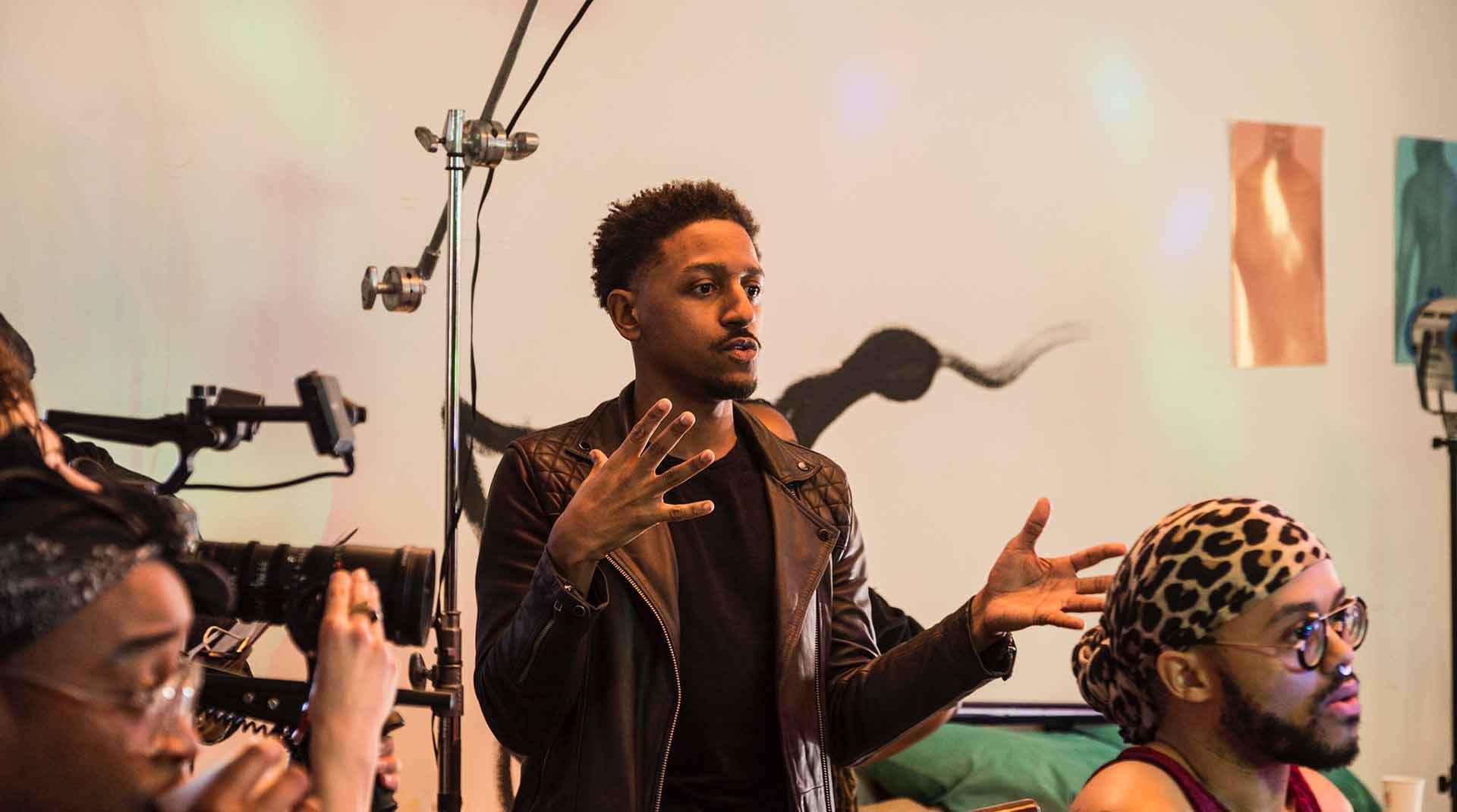 Where Are They Now?
Catch up with our alumni from 1969 until the present day, like Northwestern University Associate Professor Aymar Jean Christian (pictured), and see where they have landed in their careers. (Photo Credit: Jackie Rivas)

Alex T. Williams (Ph.D. '18)
Senior Manager, Research and Communications at Comcast
"When I decided not to pursue a career in academia, I was thankful to have supportive mentors. From pursuing professional experiences, to enrolling in interdisciplinary courses, to publishing research in op-eds, Annenberg supported me in any way possible. The intellectual freedom that the program fostered was invaluable to my career."

Shane Mannis (Ph.D. '16)
Senior UX Researcher, Instagram
"Since completing my Ph.D. at Annenberg, I've put the research skills I learned there to use in a wide variety of applied settings, including health communication research for the federal government, consumer insights and brand strategy work for commercial clients, and UX research in the tech sector. It's a testament to the depth and rigor of the program that I was able to pivot seamlessly from each of these to the next, and to be successful in each new career role."

Jiaying Liu (Ph.D. '17)
Assistant Professor of Communication, University of Georgia
"One of the most valuable things I got out of the Ph.D. program was the ability to teach myself any topic I want to learn, regardless of its difficulty. Believe me, this is a truly amazing, transferrable life skill! It also gave me a deep-seated sense of self-confidence — if you can complete that dissertation, what can't you do?"