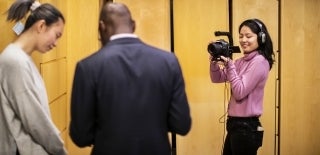 Paul Messaris Media Laboratory
Paul Messaris Media Laboratory
The Media Lab provides equipment and support to members of the Annenberg School who work with multimedia.
In the Paul Messaris Media Lab, students and faculty can work on producing and editing video, scanning images, capturing web video, web and graphic design, digital photography, creating PDF files and much more.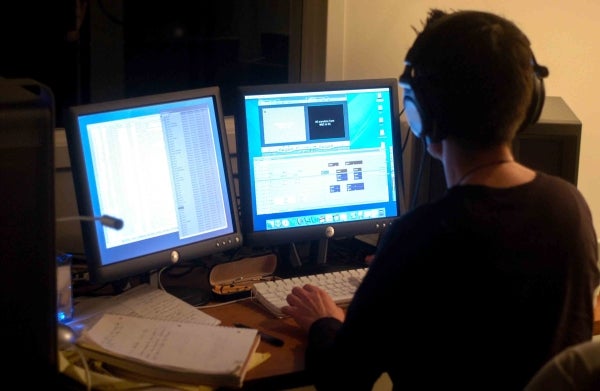 Use the Media Lab for:
Video Production
Video Editing
Web Video Capture
Streaming Video Production
PDF Production
Image Scanning
Image Processing
Color Printing
Sound Editing
Other services include DVD & CD authoring and duplication, digitizing VHS tapes or DVDs, and VHS to DVD transfers.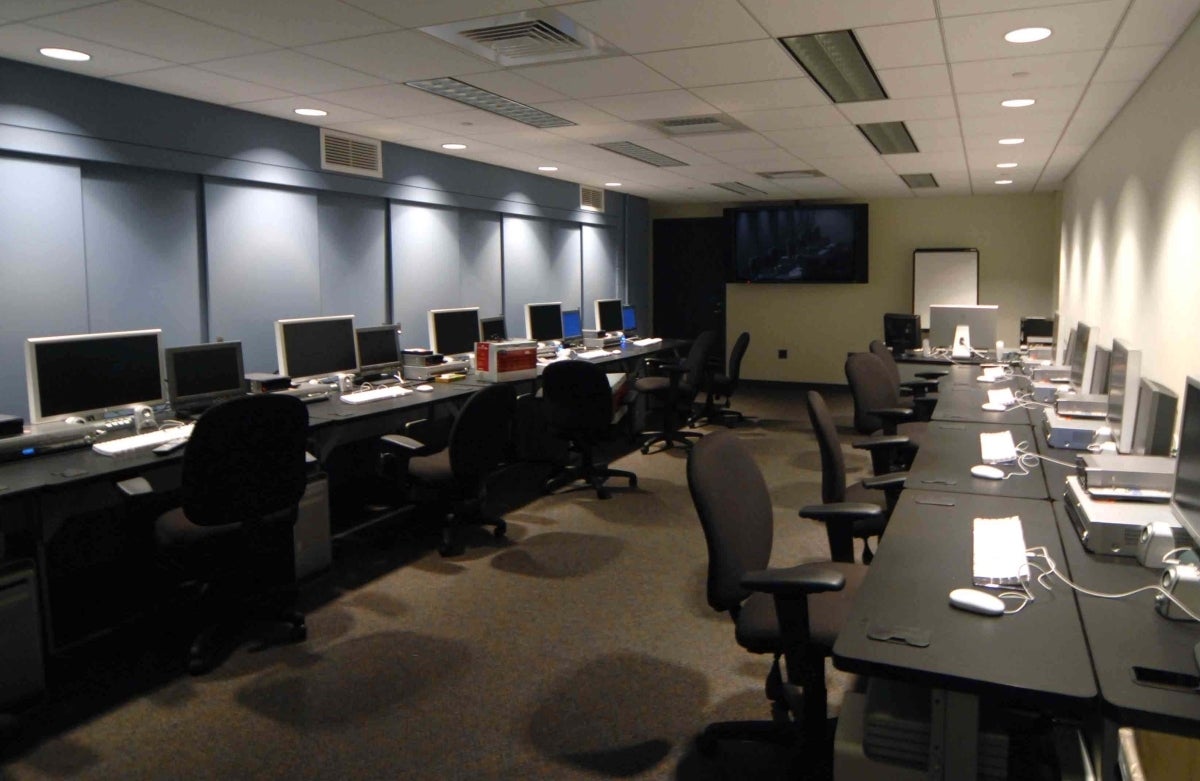 The Media Lab has both Mac and PC workstations offering access to Photoshop, Illustrator, After Affects, Premiere, and Audition, among other software.
It also has DVD/VHS players, HD TVs, scanning, and color laser printing services on site. Members of the Annenberg community can check out various film equipment including video cameras, microphones, lighting kits, and still cameras.
Contact Us
The Paul Messaris Media Lab is located in the lower level (005) of the Annenberg School for Communication at 3620 Walnut Street in Philadelphia.  It is accessible using the stairs in front of student office 139.
Hours: Monday-Friday, 10am-1pm & 2pm-5pm
Please note that due to the COVID-19 pandemic, the facility is currently closed, and future hours may be subject to change.
Contact us: ascmedialab@asc.upenn.edu