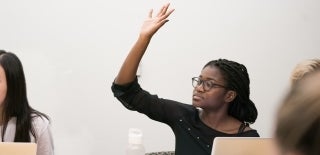 Comm Major Frequently Asked Questions
Comm Major Frequently Asked Questions
Got questions? We've got answers!
Click on the questions below to read the answers to the most frequently asked questions we hear from prospective Communication majors.
While the School of Arts & Sciences formally confers the B.A. in Communication, the Annenberg School directly oversees the major curriculum, the teaching of the Communication courses, admission into the major, and all major advising. Moreover, Comm majors get exclusive invitations to Annenberg School special events, have access to the school's library, and may be eligible to receive funding for Comm-related research, travel, and internships. These are just some of the great perks of being a Comm major.
Annenberg does not pre-evaluate transfer credit prior to acceptance; transfer credit is awarded after matriculation. For general information about transferring to Penn, click here. Courses will transfer if they are similar in content, rigor, and credit hours, and passed with a C or better. Some courses offered as Communication courses elsewhere (e.g., marketing, literature, public speaking/rhetoric, journalistic writing) may not be eligible for credit. Credit is not awarded for online courses or practical media production courses (e.g., photography, film production without theoretical underpinnings).
No more than three communication transfer credits will be eligible to count towards the major. If more than three communication credits are approved, then they count as elective credit towards your degree. Transfer evaluation requires a current and complete syllabus of the course. The syllabus should include a detailed list of weekly assigned readings and topics as well as instructions for all assignments. Learn more about transferring Communication credit from another university.
Some competitive funding for Comm-related research and internships is available to our majors. We do not specifically offer financial aid or scholarships. However, the University is committed to making a Penn education accessible and affordable for all students, regardless of their financial circumstances. Learn more about Penn's financial aid.
YES! Prospective and new majors can connect with current majors via the student-run group Kite and Key. Simply browse their list of "tour guides" and email any one of the Comm majors listed. Prospective majors (usually freshmen and sophomores) can contact a Comm Major Advisor through the College of Arts and Sciences Major Advising Program (MAP).
All formal tours of the University are offered through the Penn Admissions Office. During business hours, guests are welcome to look around the public spaces of the School including our wonderful Annenberg Library. Many undergraduates use this space to study.
Declaring a concentration is entirely optional. However, our five concentrations allow students to explore an area of interest with classes that build on and develop a specific area of communication. Requirements within a concentration include three Comm courses selected from the list of courses associated with the concentration, as well as two non-Comm electives applicable to the concentration and approved by the Undergraduate Studies Office.
ComPS stands for Communication and Public Service. Although this concentration falls within the Communication major, it offers students a more structured guideline for the completion of the required 14 major credits. Crucially, all students who are accepted into the ComPS program write a senior thesis.
Non-Comm Elective courses are designed to provide students the opportunity to explore the study of Communication across different disciplines. For example, a student might take an Anthropology class that focuses on ritual communication, a PPE class that focuses on political rhetoric, or an Africana Studies class that focuses on race and representation. Only one elective can be at the introductory course and all electives need to be approved by the Undergraduate Studies Office. In addition, students who have declared a concentration will need for two of their three non-Comm electives to be related to the concentration.
Rarely.  The vast majority of comm courses are open to all students regardless of their level of prior study in the discipline. On the rare occasion that a 400-level course has a pre-req this will be clearly signaled to potential enrollees.
The Senior Honors Thesis and ComPS Capstone Thesis are wonderful opportunities for eligible students to pursue original research on a topic of their choosing. Communication majors are strongly encouraged, though not required, to complete a thesis. On average, 15 to 20 percent of all majors write a thesis. Learn more about the thesis program.
Majors with a minimum GPA of 3.50 at graduation who complete an Honors or ComPS Communication thesis graduate with Honors in Communications.
Recent graduating classes have had 70-90 students. At any given point in the academic year, we have 200-250 majors. Lots of non-majors take Comm classes too, mainly from the College but also from Wharton, Engineering, and Nursing.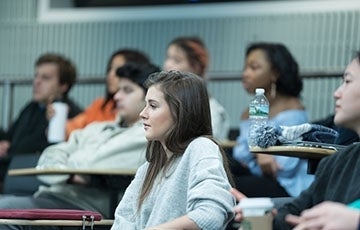 Learn more about the 14 required and elective courses that make up the Comm major.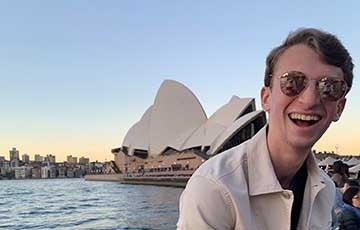 From study abroad to internships for credit, learn about the many ways to customize the Comm major.