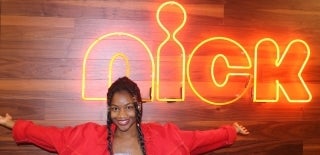 Internship Opportunities & Policies
Internship Opportunities & Policies
Internships offer an opportunity to apply the knowledge students gain in the Communication classroom to a working environment beyond Penn's campus. Students who complete Communication-focused internships not only learn practical workplace skills but also begin to develop their professional networks.
Comm Majors have internships in a wide variety of fields including social media, advertising and marketing, television and film, publishing, and nonprofit organizations, government agencies, and political campaigns. Communication Internships are not limited to Communication-focused organizations; rather they can be Communication-focused roles in any corporate, nonprofit, or governmental organization.
Prior students' internship duties have included a variety of communication tasks, such as undertaking research; preparing publications, presentations, and videos; participating in concept development; design; strategic planning; and content production (writing, photography, film, and video).
Communication Majors can receive academic credit for an internship by taking COMM 491.
How can I find an internship?
How do I earn academic credit for my internship?
To receive academic credit for a department-approved internship, students must complete COMM 491.  
Students enroll in and attend COMM 491 concurrently with internship placements in the Fall and Spring Semesters. Students should expect to spend an average of 10–15 hours per week at internship placements during the Fall or Spring semester. 
Students who want to receive course credit for Summer internships can apply for approval to enroll in COMM 491 in the Fall semester. Students must request approval BEFORE starting the Summer internship. Accepted students are required to meet (remotely) with Annenberg School staff or faculty PRIOR to the start of the internship to discuss COMM 491-related expectations. Summer internships must be a minimum of 20 hours per week for at least eight weeks during the Summer break. 
During the semester-long course, students attend class and complete assigned and self-selected readings and pursue their internship research projects. These may include structured observations and interviews at their work sites and typically lead to a final research paper on a communication issue. 
Who is eligible for COMM 491?
Enrollment in COMM 491 is limited to Communication majors. It is an advanced credit course. 
Students who have an internship offer in hand are eligible to apply for departmental approval to register for COMM 491. 
Students who have previously taken COMM 491 are not eligible for the course.   
Is my internship eligible for COMM 491?
Internships need to be communications-focused even if the organization itself isn't. In other words, the internship work should in some way engage and enhance your communication skills and your understanding of how communication operates in private or corporate firms, non-profit organizations, government agencies, or political campaigns. 
Internships need to be with established organizations with multiple full-time employees and publicly available information. 
As a general rule, internships cannot be with for-profit start-ups or organizations with more interns than employees.  
Fall and Spring semester internships must last the full length of the semester and require 10-15 hours of work per week. Shorter internships may not be stitched together in sequence as a substitute for a single continuous internship. 
Summer internships must last a minimum of eight weeks and require a minimum of 20 hours of work per week. 
Internships that include virtual work will generally be considered for credit only if a substantial portion of the work takes place in an off-campus organization setting. (NOTE: Exceptions will be made for remote internships during the ongoing public health crisis associated with COVID-19.) 
Internships may be paid or unpaid. 
With rare exceptions, Penn-sponsored internships are not eligible for COMM 491. 
Before enrolling in COMM 491, students must secure formal department approval for an internship. 
How do I secure department approval for a COMM 491 internship? 
Once a promising internship has been identified, students should check with Rocío Núñez-Shea, Undergraduate Internship Supervisor, to make sure the internship meets eligibility requirements. If it does, students apply for formal approval by filing two documents with the Undergraduate Office:  
A contract form provided by the Undergraduate Office. This must be completed and signed by the student and field supervisor. The form will make it clear to employers that the University will not indemnify the company or organization or insure the student during the internship.
A document from the employer on company/organization letterhead describing the duties to be performed at the internship and the dates and hours to be worked. This document must be signed by the field supervisor at the internship. 
Since COMM 491 fills quickly, students should submit their internships for formal approval as early as possible, but no later than the first day of the semester. Applications for formal approval of a Summer internship for enrollment in COMM 491 in the Fall Semester must be submitted before starting the internship and no later than June 1.   
What if my internship requires me to earn credit, but I don't want to take COMM 491?
Students whose employers require them to receive academic credit but do not wish to register for COMM 491 may apply to the College of Arts and Sciences for a notation on their transcripts to indicate they have completed an internship. This option is also open to students who have previously taken COMM 491.  
Students should meet with a College of Arts and Sciences advisor to discuss applying for this special notation before beginning their internship and must complete the form linked below and return it to the College Office. See the College of Arts and Sciences internship policy webpage or contact Margaret Mary Thomas in the College Office, for additional information. 
Click here to download the "Request for Internship Credit" form.
Is there funding for un-paid or under-paid internships? 
Comm Majors taking un-paid or under-paid Summer internships are eligible to apply for funding from a variety of Penn-related sources: 
Recent Student Internships
Below are just a few of the many internships our Comm majors have completed. The link to each organization below connects to information about their internship programs or career pages.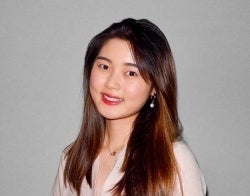 Giving Back
"The Comm internship class enriched my internship experience and enabled me to give back to the nonprofit I was working with by conducting an internal organization case study. Through the process of interacting with previous interns and staff members in South Africa, I was able to implement my Comm internship findings at a global level." — Grace Wu C'22, Global Communications Intern at Inkululeko