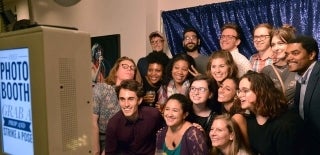 Graduate Student Life
Graduate Student Life
When students join the Annenberg School, they become part of three different communities: the Annenberg School community, as well as those of the University of Pennsylvania and the vibrant city of Philadelphia. 
The Annenberg Community
Our 75 doctoral students benefit from having the resources of a world-class research university in the University of Pennsylvania, while simultaneously being part of Penn's smallest and arguably most close-knit school. The Ph.D. in Communication is Annenberg's only graduate degree program, making it the centerpiece of the school.
A student's cohort — the group of students who start the program together — are enormously supportive of one another through their time together in classes, shared offices, group chats, and off hours. This culture of openness and supportiveness is fostered by our faculty and staff, who not only make themselves available to students, but proactively work to ensure that student needs are being met.
Annenberg's Graduate Student Council, a rotating group of six students, organizes monthly happy hours for all students; events like bar trivia, karaoke, and pizza night; and an annual end-of-year party affectionately known as "Comm Prom."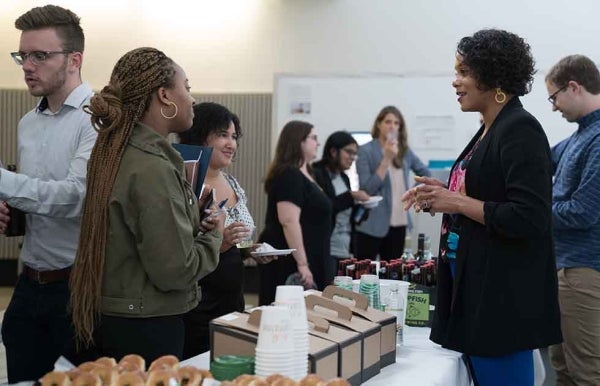 Grad Council also surveys students annually, using the information to plan workshops on topics like the Qualification Evaluations (QE) and Comprehensive Exams, financial literacy, leveraging social media to promote research, and more. Each year, the school organizes a Professional Development Day where it brings 8-12 alumni back to campus to offer wisdom and career advice.
Graduate students also organize the annual Graduate Student Symposium, a day-long event where students can present their work-in-progress to a supportive audience of fellow students, faculty, and staff.
Staff are also an important support structure for students. The 70-member staff genuinely enjoys providing help and expertise to students, whether through IT programming support, assistance in tracking down library resources, promoting their work to the media, or just offering a friendly ear. The Annenberg Staff Events Committee also plans events throughout the year in which students are included, like movie nights, a Halloween party, and baking competitions.
Students' partners and children receive a warm reception at Annenberg, and are always invited to the annual holiday parties — one for adults, and one for children. Students' dogs have even been known to make celebrity visits to the building throughout the year.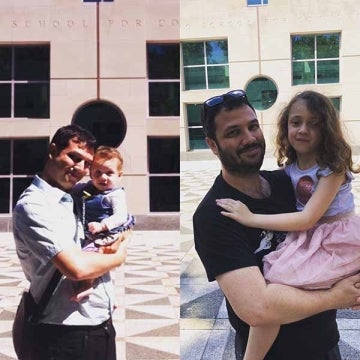 "For my daughter, the Annenberg School was a home from day one. She loved coming in, saying hello to everyone, getting a snack from the 200 suite, walking with me throughout Penn to the beautiful bio pond, and playing in the family center next door. Annenberg played a great role in her life, and remains a place she loves to visit on our trips to Philly." —Yotam Ophir (Ph.D. '18)
Annenberg and its research centers sponsor a great number of academic events, bringing in nationally and internationally-prominent guest speakers. 
The free food at the many Annenberg events is legendary, offering a space for people to convene and socialize. Faculty periodically have dinners for students in their homes, and students are offered opportunities to have informal meetings and meals with many of the guest speakers who visit the school. After every successful dissertation defense, Annenberg celebrates the new Ph.D. with a bottle of champagne in the graduate student lounge.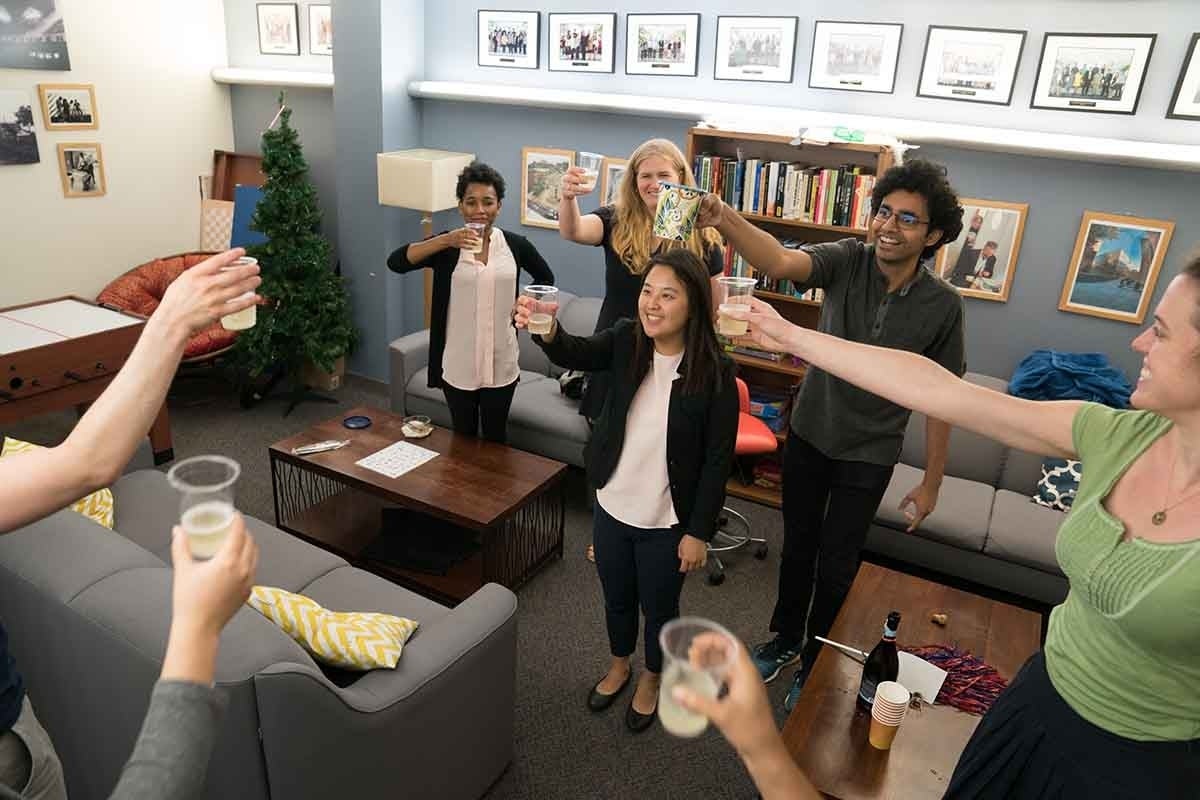 Using their travel and research funding, students often travel nationally and internationally to present their work at conferences or for their research. 
While the COVID-19 pandemic has paused or changed many of the in-person aspects of community activity, it has also been a testament to the strength of our social ties, as faculty, students, and staff have built new virtual ways to communicate and support one another. 
The University of Pennsylvania
Established in 1740, the University of Pennsylvania has a long and proud tradition of intellectual rigor and pursuit of innovative knowledge.
The 302-acre campus is home to some of the most exciting intellectual talent in the world, and the Annenberg School is situated at the heart of it all. Our location provides our students with an unparalleled quality of scholarly life. Annenberg students are encouraged to enroll in courses at any of Penn's 12 schools, all located within walking distance of one another. This geographical unity supports and fosters Penn's interdisciplinary approach.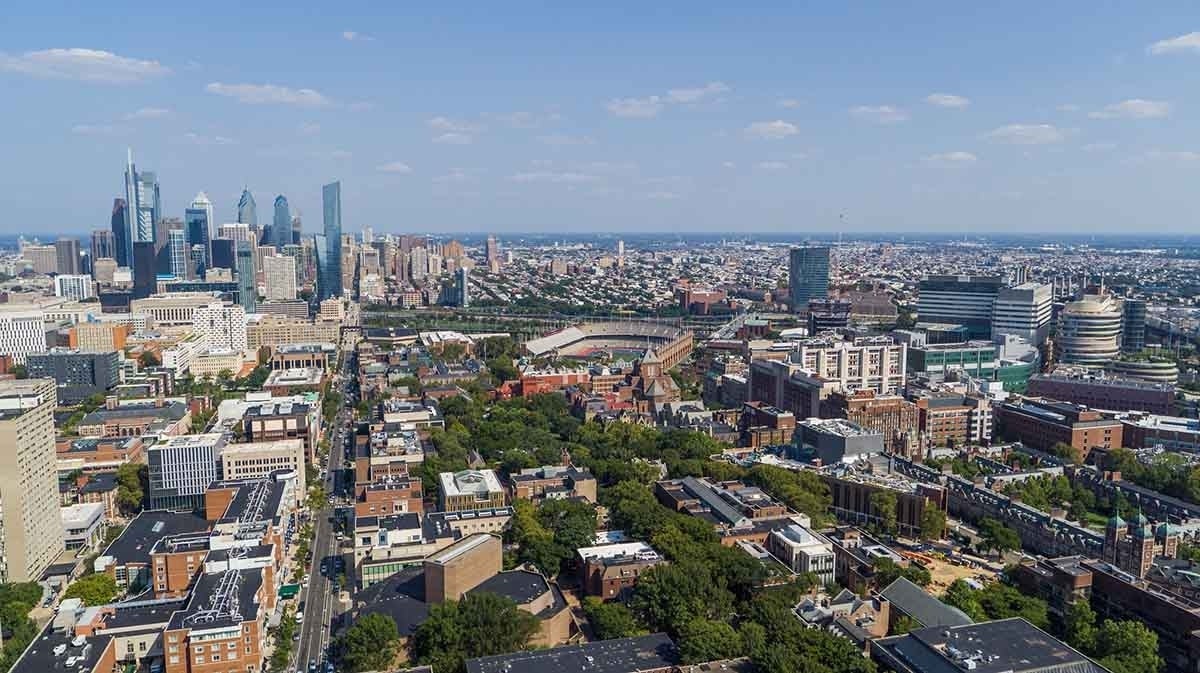 Penn is one of the nation's top research universities, with more than 165 research centers and institutes and more than $870 million in annual research and development awards. The Penn Libraries — which includes not only the Annenberg School library, but 17 other libraries — is a world-class collection of physical and digital resources.
There are also many groups created for or open to graduate students at the University level. The Graduate and Professional Student Assembly (GAPSA) funds many student groups across campus, advocates for the interests of grad students across campus, and plans many events to keep students engaged with the university. In the 2020-21 academic year, Annenberg Ph.D. student Kelly Diaz is serving as GAPSA President. Penn's Graduate Student Center is also located just behind the Annenberg building and there are many graduate student groups across campus.
For our international students, Penn's International Student and Scholar Services (ISSS) provides support and resources. Because of Annenberg's small size and strong support staff, we are also able to support and advocate for our international students individually.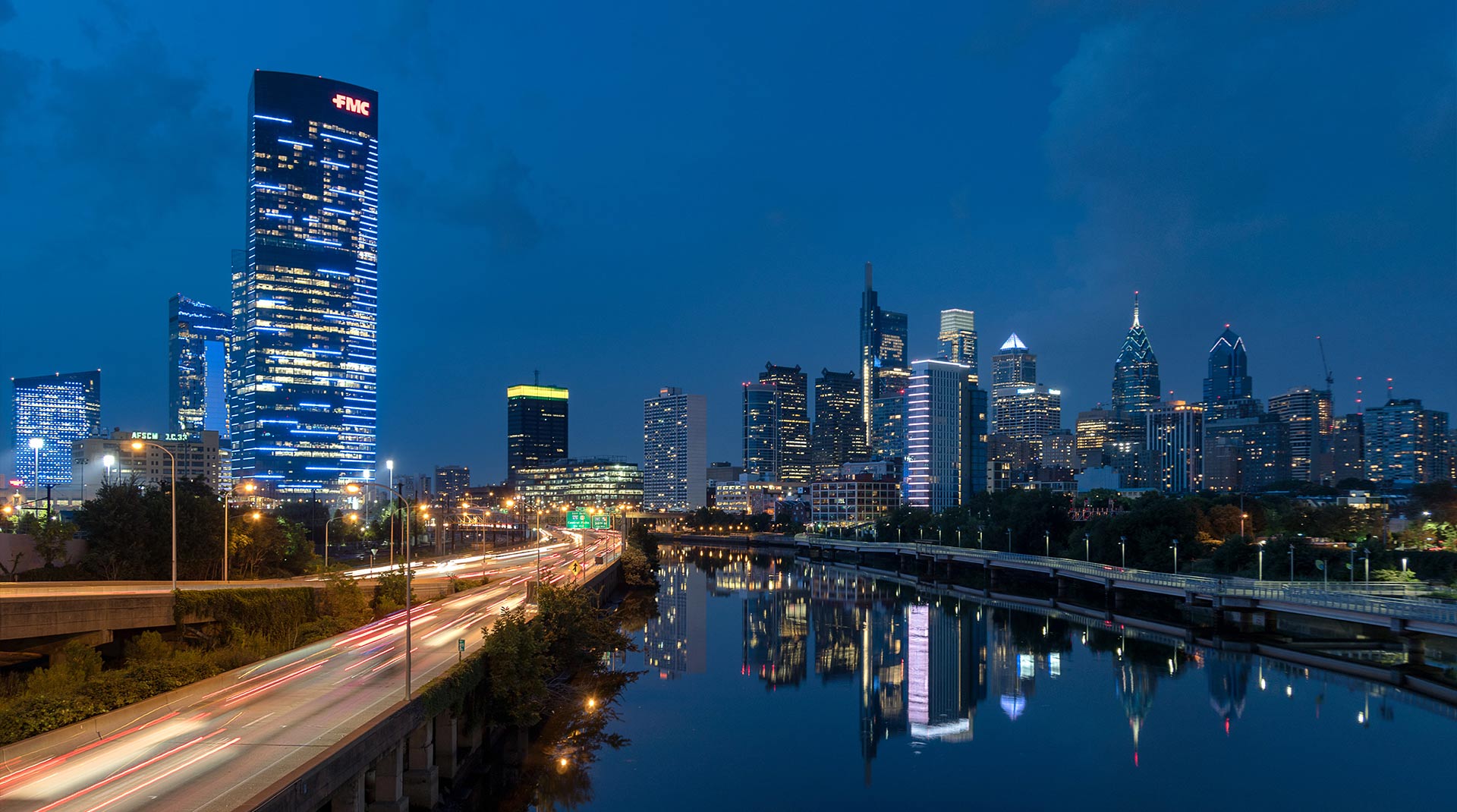 Get to Know Philadelphia
With its rich cultural and arts scene, amazing restaurants, diverse population, and urban greenspace, it is easy to fall in love with the city of Philadelphia.