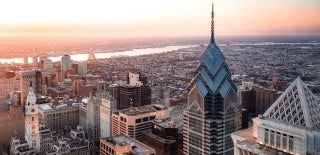 Living in Philadelphia
Living in Philadelphia
The City of Brotherly Love is a diverse, dynamic, and affordable city full of arts, culture, food, history, outdoor activities, and more.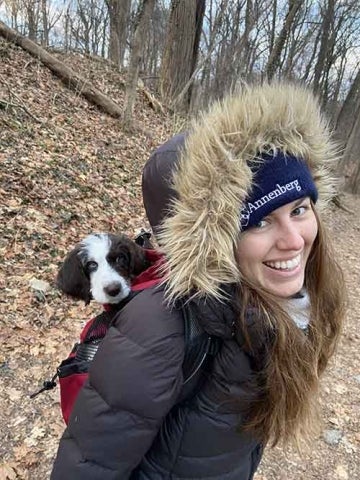 Philadelphia is often described as a city of neighborhoods, each known for its unique atmosphere. Penn is located in the University City section of Philadelphia, an exciting mix of higher education, restaurants, shopping, and urban living.
Named America's first World Heritage City in 2015, Philadelphia is rich with culture and history. Claiming world-renowned museums, performing arts venues of all sizes, and the nation's largest public mural arts program, Philly has a vibrant art and culture scene. In addition, Philadelphia is home to American landmarks like the Liberty Bell, Independence Hall, the Betsy Ross house, and the National Constitution Center.
Philly may be known for cheesesteaks and soft pretzels, but its dining scene has more than junk food. The city boasts a booming food culture, from old-school Italian to a robust vegan scene and everything in between.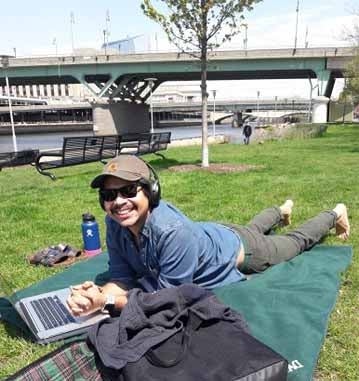 More than 13% of the city's land is dedicated green space, and Philly offers hundreds of parks for nature lovers to enjoy: Fairmount Park, Morris Arboretum, and Clark Park, just to name a few. America's first zoo, the Philadelphia Zoo, spans 42 acres and is home to 1,300 animals.
Philadelphia is among the most affordable cities in the Northeast, and National Geographic named it one of the best cities to visit in 2020. 
Consistently ranked one of the most walkable cities in the nation, the city also has a robust bike share program and public transportation system.
Located in the heart of the East Coast, Philadelphia is a short drive from New York City (2 hours), Washington, D.C. (2.5 hours), the Poconos (2 hours), and the beaches of New Jersey and Delaware (1-2 hours). In addition, nearby 30th Street Station is a hub for Amtrak, SEPTA Regional Rail, BoltBus, and MegaBus.
"Living in Philly is both a culturally and historically captivating experience. Culturally, the diversity of its neighborhoods, population, art, architecture and various activities makes living in the city a certain aesthetic experience. Historically, this is where America was born, and it has been a city at the center of the struggle for social justice in the U.S." — Mohammed Salih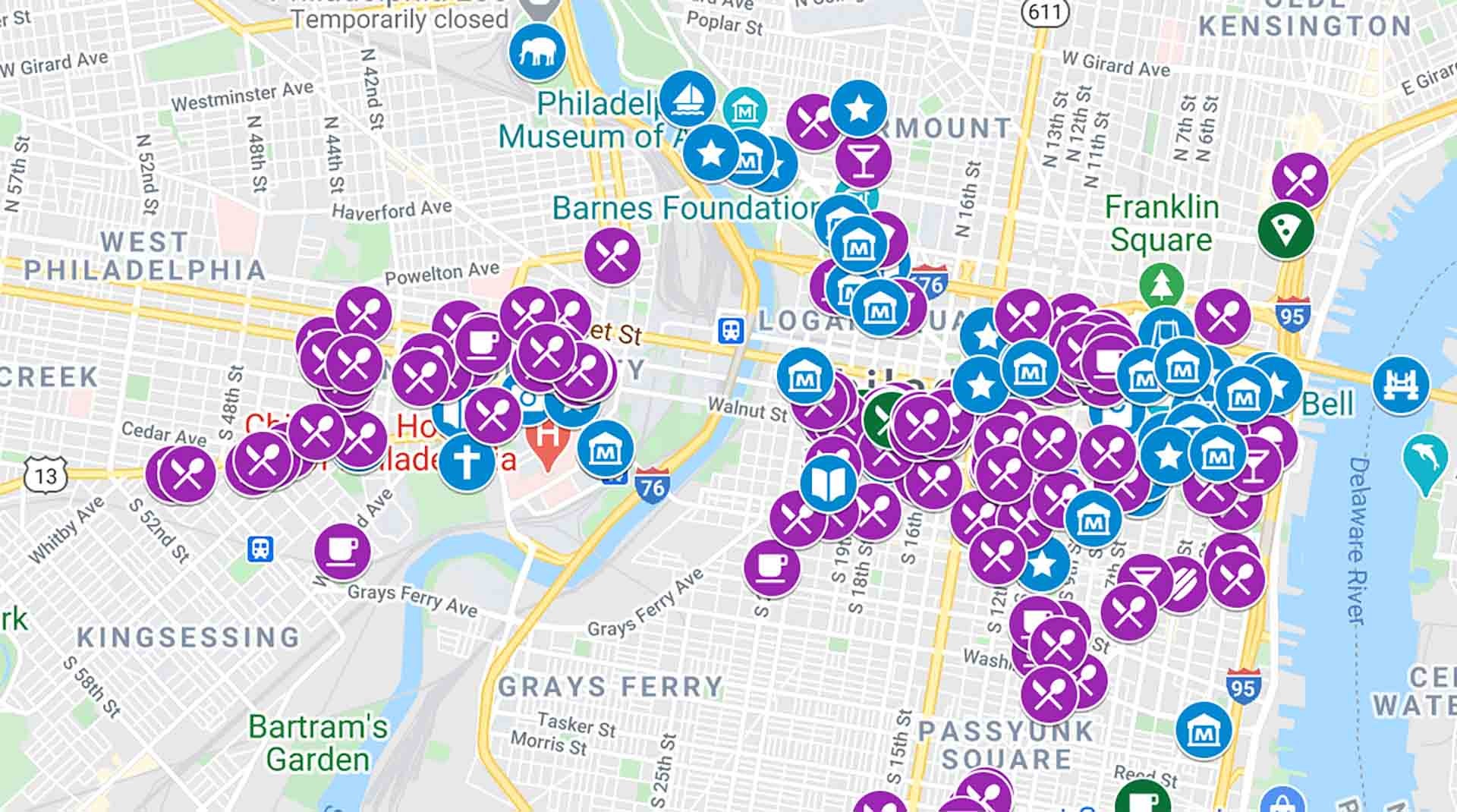 Annenberg Guide to Philadelphia
We crowdsourced a map of the Annenberg community's favorite places in Philadelphia, including restaurants, attractions, and more!