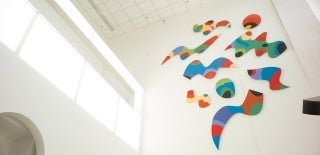 Annenberg in Public Service
Annenberg in Public Service
Are you a Comm major interested doing a public service internship in Summer 2021? Well, good news!
Even though the COVID-19 pandemic means Annenberg in Washington remains suspended, for Summer 2021, we're replacing it with a new opportunity: Annenberg in Public Service.
This more flexible program is designed to provide support for students doing un- or under-paid remote public service internships.
Eligibility
Who is eligible for AIPS?
Current Communication majors and students who will declare the major prior to participating in the program
U.S. citizens, permanent residents, and DACA students pursuing a (remote) internship in the U.S.
International students currently residing in the U.S. pursuing U.S.-based internships (such students must check with Penn Global regarding their visa eligibility)
Who isn't eligible for AIPS? 
Students graduating in May or August 2021 and students on leave in Spring 2021
Students who will receive salary or other funding of at least $4,000 for their internship
Students who have previously participated in AIW
International students who have previously received CPT via the Annenberg School for a U.S.-based internship
How do I know if my proposed internship qualifies?
Internships must be remote.
Internships must start after May 11, 2021 and end on or before August 30, 2021.
Internships must be in public service/non-profit settings. Examples include: government, policy centers, advocacy organizations, public and community media, and museums. Click here to read about the kinds of organizations eligible for AIPS.
Internships need to be communications-focused even if the organization itself isn't. In other words, the internship work should in some way engage, and enhance, your communication skills and your understanding of how communication operates in public service settings.
Internships need to be with established organizations with multiple full-time employees and publicly available information that includes their not-for-profit, government, or campaign status.
As a general rule, internships cannot be with organizations with more interns than employees.
Internships should be at least eight weeks in length and a minimum of 20 hours per week. Fewer weeks or hours will not be considered.
Internships cannot be at Penn. (Certain exceptions may be made for Penn-affiliated organizations.)
Fee-based internship programs (where you have to pay to participate) are not eligible for AIPS funding.
About the Program
What's the funding fine print?
Accepted students are eligible for a stipend of up to $4,000 for internships lasting a minimum of eight weeks with at least 20 hours per week expected.
Students must have received a documented internship offer at the time of application or must submit paperwork indicating that an internship offer will be made upon receipt of an AIPS fellowship.
Selected students will be officially eligible for funding awards only when their formal internship offers are received, have been approved by Annenberg School for Communication staff, and have been formally accepted by the student.
Stipends will be dispersed in one lump sum at the mid-point of the internship (i.e. after four weeks).
AIPS funds are taxable according to U.S. law, and students must declare fellowship income on their tax returns. Students should budget so that funds are available for any taxes due. The Annenberg School Business Office cannot provide tax advice/guidance. Student questions pertaining to taxes should be addressed to a personal tax advisor or the University tax office at 215-898-6291.
Payments to international students will likely be subject to a 30% withholding unless there is an existing treaty with the student's home country.
Students are required to document in their application details of any funding or salary provided by the internship organization and whether they have applied for or received summer funding from another program or office. Subsequent updates on this information (eg: new fellowships received) should be emailed to Rocío Núñes-Shea.
Students are required to disclose if their internship is cancelled or they do not complete the required number of weeks or hours at their internship. Any student who reduces their hours/weeks or drops out of, or is dismissed from, an Annenberg School-approved and funded AIPS internship may not receive their full stipend or may be required to return funds.
Can I get academic credit for a summer internship?
Students who want to receive course credit for their internships by enrolling in COMM 491 in the Fall semester of 2021 need to indicate this in their application. Accepted students are required to meet (remotely) with Annenberg School staff or faculty prior to the start of the internship to discuss COMM 491-related expectations. An additional contract form will be needed for approved internships. (Click here for COMM 491 registration requirements.) The form will make it clear to employers that the University will not indemnify the company or organization or insure the student during the internship.
What's the timeline?
Initial review of applications and interviews will begin in March and will continue on a rolling basis through May 31, 2021 or until all funding has been allocated, whichever comes first.
Within two weeks of completing their internship, or by August 31 (whichever comes first), all AIPS funded students must submit a short Qualtrics survey about their internship experience which will be sent to them in August.
How to Apply
Upload the following documents to the Annenberg in Public Service application page:
A one-page resume that includes your name, cell phone, and email
A Word document that includes:

Interested in AIPS but want resources on how to find an appropriate internship? Here are some resources that may help:

Your name
The name and website of the organization you hope to intern with
The name and contact information of the internship supervisor
Details about hours and any stipend/salary being provided
Details about other funding applications you have pending or have received
A short (250 - 400 word) description of the internship that explains the kind of communications-related work you'll be doing and addresses how this internship relates to your specific academic/career goals
Finding Internships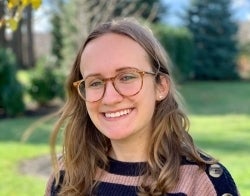 Applying Classroom Experiences
"I received funding to work as a Communications Intern at the Center for International Environmental Law (CIEL). Working at CIEL reaffirmed my interest in working within the realm of issue-based activism, particularly environmentalism and human rights. I learned that skills from Comm can really be applied to any area, industry, or sector." — Gillian Diebold C'21, Suburban Philadelphia