Home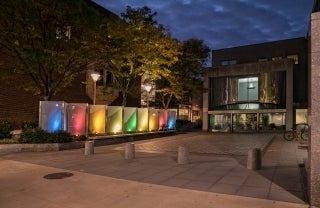 Exploring
a Fast-Changing
Media Landscape
Shaping the Future of
Communication
The Annenberg School for Communication is a vibrant, diverse, and close-knit community of scholars at the forefront of engaging today's media landscape and its impact on the major issues of our world.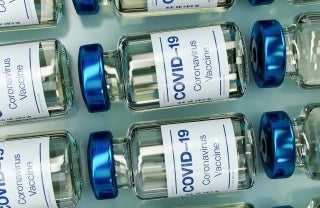 News
The new Message Effects Lab aims to understand and develop communication around what motivates specific behaviors for specific populations, including COVID-19 vaccination.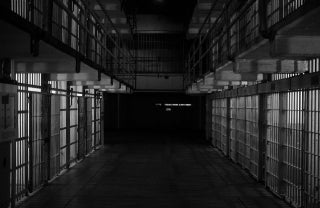 News
Jake Parelman and Matt O'Donnell are working with Amistad Law Project to track COVID-19 cases in Pennsylvania prisons.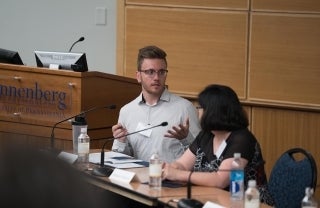 News
Leigh is a third-year student in Communication and Political Science.
Scroll through this video gallery to hear our faculty and students explain their research passions and academic interests in their own words.