An Independent Study can provide academically curious, motivated, and well-organized students with a unique opportunity to pursue individualized research for credit. Our semester-long Independent Study course, COMM 3999 (formerly 493), allows you to work one-on-one with a chosen ASC faculty supervisor on a specific Communications-related project.
Successful completion of an Independent Study is not only personally rewarding, it also signals to potential graduate programs or employers that you're both creative and self-motivated. It shows that you're able to conceive of, explore, and draw conclusions from original research questions.
Who is Eligible to do an Independent Study?
Sophomore or higher standing and GPA of 3.0 or higher is required.
Students with outstanding incompletes are not eligible to apply.
Comm major credit is offered only for Independent Studies taught by Annenberg faculty. Independent Studies supervised by professors from other departments in the University may count as non-Comm electives toward the major. These Independent Studies are subject to the policies of the departments in which they are taken.
Major credit is not offered for Independent Studies pursued abroad or transferred from other universities.
Non-Comm majors may also apply for COMM 3999 (formerly 493).
Annenberg does not offer students credit for internships through Independent Study.  International students who are Comm majors seeking CPT for a Communications internship should apply for credit through COMM 3091. 
Students may only take COMM 3999 (formerly 493) once. Students wishing to pursue additional individualized projects are strongly encouraged to pursue a Senior Honors and/or ComPS thesis. Please read about them here, and meet with Dr. Kim Woolf to discuss.
Independent Study projects may relate to work completed in previous classes but must build substantially on that work. Where relevant, copies of previous research projects should accompany your COMM 3999 (formerly 493) application.
Independent Study proposals are subject to final approval by the supervising professor and the Associate Dean of Undergraduate Studies.
Juniors wishing to pursue individualized projects in their senior year are strongly encouraged to pursue a Senior Honors and/or ComPS thesis instead of an Independent Study. Please read about them here, and meet with Dr. Kim Woolf to discuss.
How to Apply for an Independent Study
Students are responsible for finding a professor with relevant expertise who is willing to supervise their Independent Study. These arrangements should be made in advance of the semester in which the project will be conducted.
Students looking to pursue an Independent Study are required to make an appointment with Dr. Kim Woolf to discuss potential projects/supervisors prior to submission of the proposal.
Having found a faculty supervisor, students need to develop, with their input, an Independent Study proposal that includes all of the following:
Requirements for an Independent Study Proposal
The IS title. If approved for COMM 3999 (formerly 493), the title will appear on your transcript. The IS title must be no longer than 75 characters, including spaces.
A Statement of Purpose (approximately 300 words). What do you propose to study, why, and how? If appropriate, state how this research relates to previous coursework undertaken. If appropriate, attach previous research you have conducted on which this Independent Study will build.
A draft syllabus that includes a week-by-week breakdown of proposed topics, readings and assignments. Include a minimum of two to three assignments due throughout the semester. Also include the frequency of your planned meetings with your faculty advisor. Independent Study proposals without this level of detail will not be approved.
All the above should be sent, as a Microsoft Word document, to Dr. Kim Woolf, by no later than the first day of classes in any given semester. Applicants are strongly encouraged to submit their proposals sooner in order to get feedback and make any requested revisions.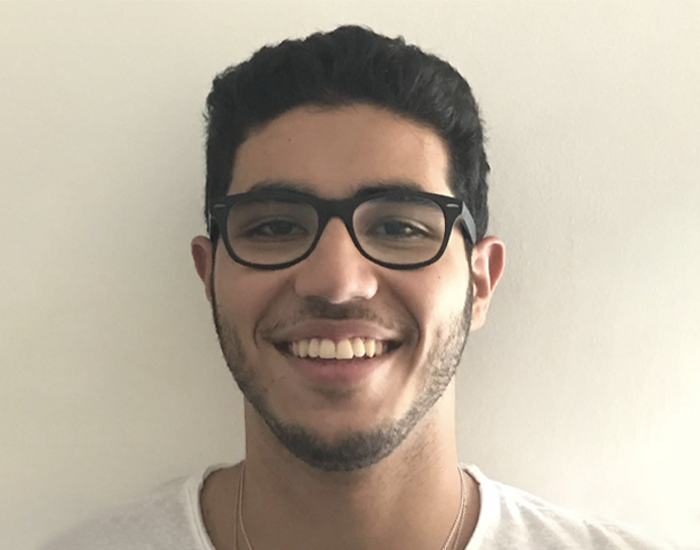 Highlight of the Major
"The Independent Study where I had the opportunity to work with Professor Eisenhower has been the highlight of the major for me so far. This class gave me the opportunity to conduct research and get a better understanding of how to structure a complex paper. In addition, I managed to actually put into practice many of the concepts I had learned thus far." — Eduardo Loureiro C'22, São Paulo, Brazil