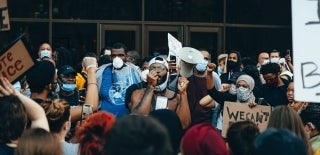 Activists around the globe are employing a wide array of tools to achieve social justice, from grassroots organizing and in-person protests to creating social media movements and utilizing 21st-century technology to advance their causes. Scholars at Annenberg study the way that activism, social movements, and media combine to advance social change.
Photo Credit: Josh Hild / Unsplash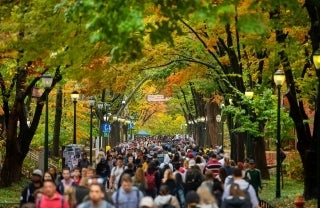 News
Interim President Wendell Pritchett and Interim Provost Beth Winkelstein announce the appointment of Desmond Upton Patton as the University of Pennsylvania's thirty-first Penn Integrates Knowledge University Professor, effective July 1, 2022.