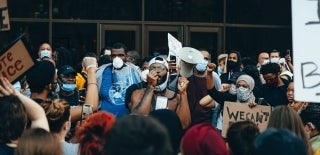 Activists around the globe are employing a wide array of tools to achieve social justice, from grassroots organizing and in-person protests to creating social media movements and utilizing 21st-century technology to advance their causes. Scholars at Annenberg study the way that activism, social movements, and media combine to advance social change.
Photo Credit: Josh Hild / Unsplash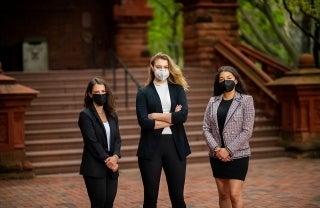 News
With Project HOPE, President's Engagement Prize winners Carson Eckhard, Natalia Rommen, and Sarah Simon will address the lack of support to wrongfully incarcerated people in Philadelphia and across the state.