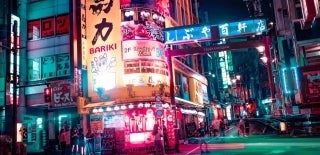 Culture & Media
Culture & Media
Culture is the rituals, practices, and artifacts that shape the behaviors of individuals, groups, and societies. Communication is central to the construction, maintenance, and transmission of culture, as well as to cultural resistance and change. Annenberg researchers explore the complex relationship between communication and cultural practices and its implications.
Photo Credit: Alex Knight / Unsplash
News
At the inaugural W.E.B. Du Bois Lecture in Public Social Science, the two discussed Du Bois' legacy and influence, Staples' personal and professional journey, and the importance of speaking truth to power.